5* Eventer Conquers Sinusitis
David Britnell's Equine Eventing Partner Overcomes Sinusitis with Steamed Hay & Flexineb's Help.

By Kim Miller | Equestrian Writer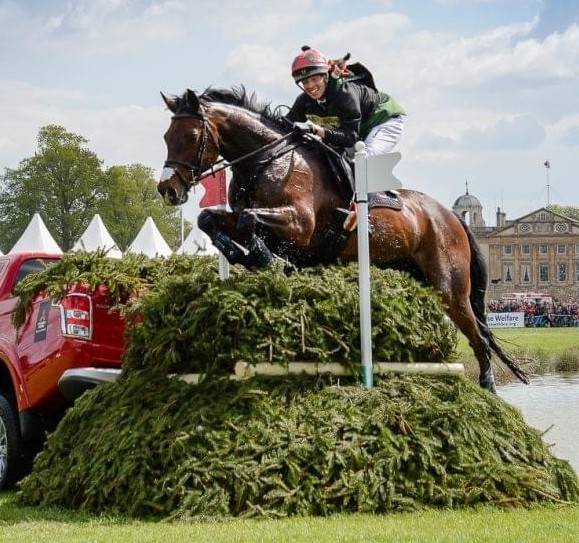 David Britnell and Continuity share the distinction of being the only horse/rider combination to contest both the Badminton Grassroots competition and the Badminton CCI5*. In their so far 12-year partnership, they've learned and conquered each level together.
The happy bookend of a 2019 Badminton CCI5* finish, however, almost didn't happen.
After a terrific 2017 together, Continuity, aka "Brad," was sidelined by a sinus infection in 2018. They had had a solid CCI4* debut and were contesting the Eventing Riders Master series before the issue waylaid them.
Viscous discharge from only one nostril was a clear indicator of the sinusitis that presented most dramatically one morning on return from a conditioning gallop. Additionally, Brad was "uncomfortable and unsettled," that day, David recalls

Diagnosing the sinus issue was relatively simple, but knowing the cause was not. As in humans, a bacterial infection is usually to blame. Often it migrates from an upper respiratory infection or a diseased or broken tooth.
Also as in humans, some horses are more prone to sinus issues than others and Brad seemed relatively susceptible. Preventing a recurrence is a priority in Brad's care.
Two Haygain products have been "100%" responsible for keeping Brad problem free, David shares: Haygain high temperature steaming and the Flexineb Portable Equine Nebuliser.
The horses at David Britnell Eventing in Bedfordshire eat dry hay or haylage, steamed as required. Haygain's high temperature steaming process eliminates up to 99% of the dust, mould, bacteria and other allergens commonly found even in hay and haylage of good nutritional quality. The clean forage that results is important for preventing respiratory problems for all horses. For those prone to sinusitis, steamed hay's hygienic quality reduces the chance of a recurrence.
The Flexineb Nebuliser aerosolizes medications, antibacterial and/or saline solutions and propels them through the upper respiratory system and deep into the lungs. In the off-season, Brad gets three to four sessions of nebulised saline a week. As the competition season gets underway, David plans to add nebulised EquiSilver to the routine. This natural product contains chelated silver with anti-microbial properties.
David credits the one-two punch of Haygain steamed haylage and nebulised treatments with enabling Brad to resume his upward trajectory in international eventing. "It has made a massive difference for our horses' performance," he notes of the products.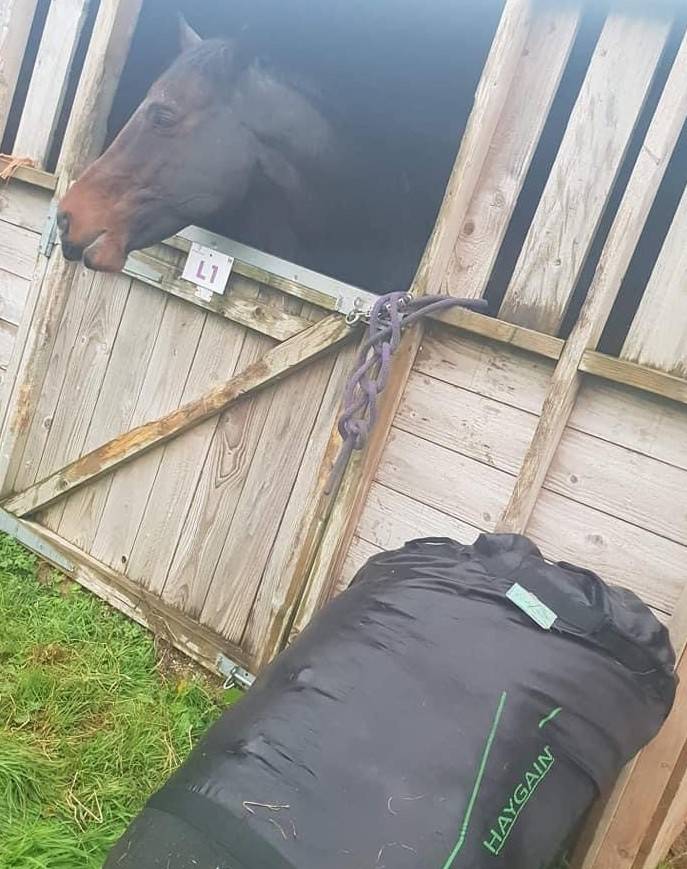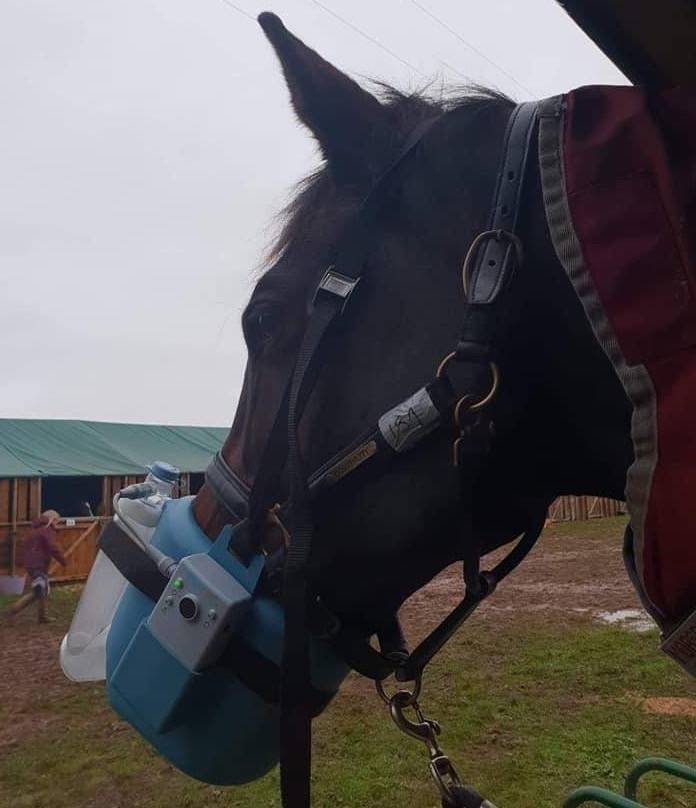 Last fall, David moved out of his family's farm onto his own yard in Bedfordshire, with his partner and fellow equestrian Fleur Manyweathers. Expansive off-road hacking, indoor and outdoor schools and spacious stables in an airy American-style barn are among the amenities allowing David to expand his plan for international competition, coaching at all levels and horse development. "It's a big step because we can produce more event horses, run clinics and take on more clients," he explains. "And it's closer to more show venues."
David is a third-generation horseman. His mother, Dawn Britnell, operated a riding school where he learned his craft and also the patience critical to good horsemanship. "I only started riding at 13 when an ex-riding school pony called Timmy came back from being on loan," he explains.
His inherited horse sense merges with an interest in current research into all things that help horses. "I am keen to examine new and innovative products and husbandry techniques," he notes. "It's important to me that there is clear evidence for the way I do things and the products I use."
That's one of the reasons Haygain steaming made sense to him when he learned about while visiting the company's vendor booth at the Burghley Horse Trials.
He and Brad, now 17, are hoping for a Badminton CCI5* return this May. Whenever the pandemic allows their impressive career to continue, David will always be grateful to his special horse and partner.
"Without him, I wouldn't be talking to you now," he notes. He's grateful to Haygain, too, for keeping Brad in and at the top of his game.
Get the Haygain Newsletter
Subscribe for the latest news, health advice, special offers and competitions. Fill out the form at the bottom of this page.