Busy body takes a break & other tales of unique flooring's benefits at a veterinarian's home barn.


By Kim Miller | Equestrian Writer
As a veterinarian, Wren Burnley knew that Haygain's ComfortStall flooring would offer many benefits to her horses. The only question was which horse should get it at her home stable and dressage training base in Fulton, Kentucky.
"I hemmed and hawed about that, then decided that my 18-year-old Grand Prix horse, Fuerst Falco, would get it because... well, he's an 18-year-old still doing Grand Prix dressage! He has lived on it a lot, but he hasn't been the only one."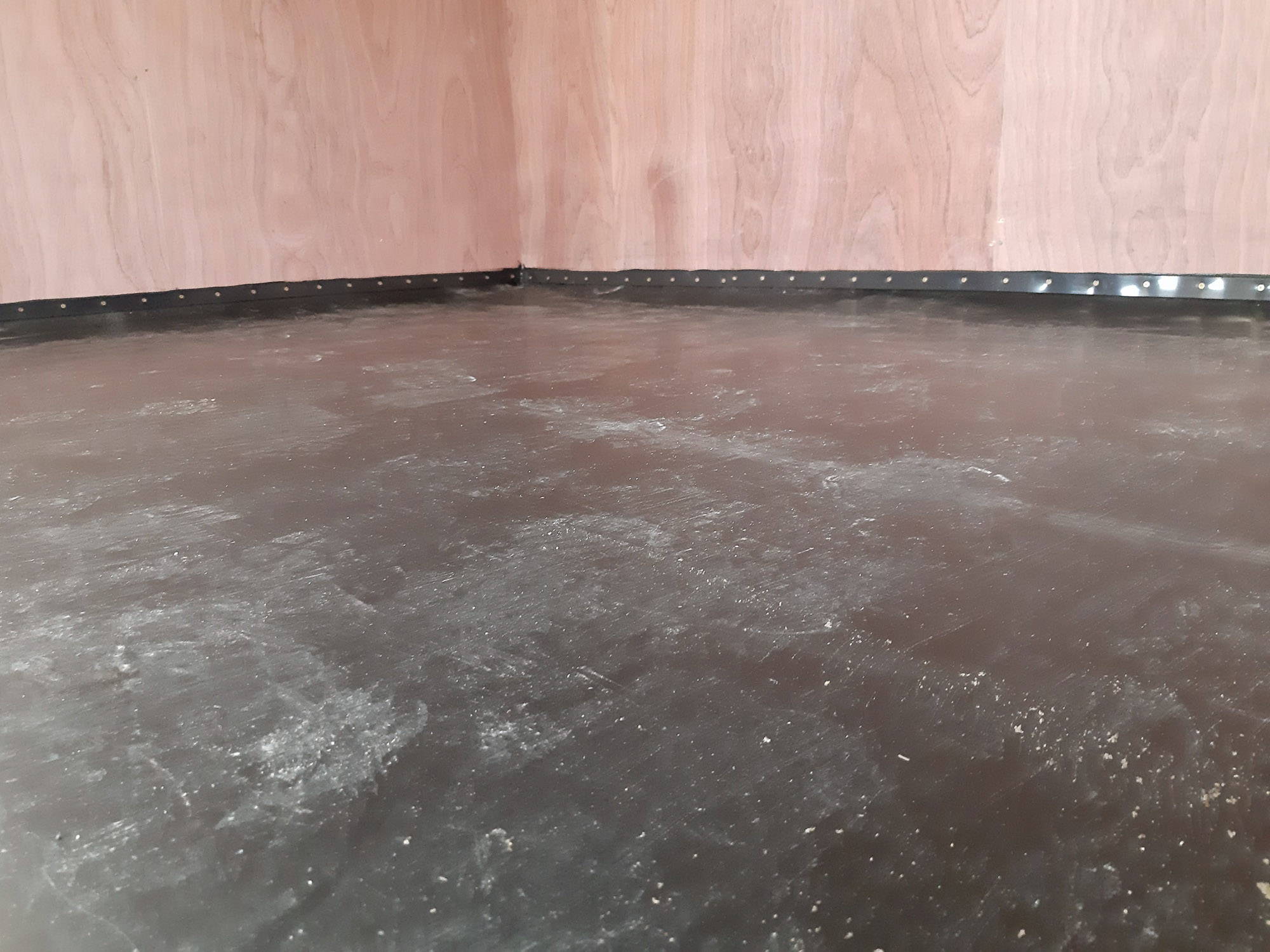 Photo and ComfortStall installation by Jelka
The flooring's cushion, give and traction help address several conditions. That meant Fuerst Falco, aka "Tuti," has occasionally had to give over his special stall to horses with a specific issue.
The second horse to experience ComfortStall was presenting early, mild signs of laminitis. Dr. Burnley wanted the non-concussive surface to ease his discomfort while she got that reversed. A third horse, another senior citizen, had developed hock sores. Each horse's response after spending time on the unique mattress flooring illustrated the multiple ways it contributes to healthy stable management.
Dr. Burnley's husband, JT Burnley, is a professional dressage trainer. He noted that Tuti "definitely schooled better after his first month on the flooring," the veterinarian relays. For dressage, a better school involves physical and mental relaxation and suppleness and ease in the body. ComfortStall's layer of orthopedic foam provides cushion for joints while standing and a level of comfort that encourages deep rest and sleep while lying down.
Barn Director Takes A Break
"Tuti really seemed to be more content," Dr. Burnley noticed. "We call him the 'barn director.' He's a busy body we would normally never find lying down because he needed to know what was going on at every minute. To see him lying down so much was something."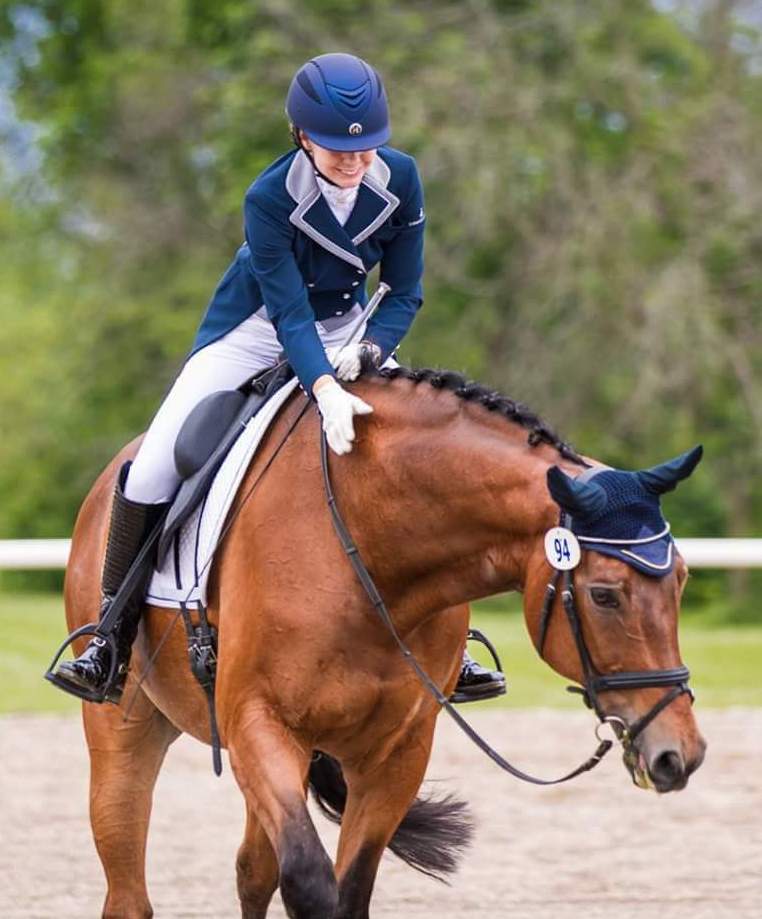 The horse with early laminitis symptoms actually lay down a little too much, Dr. Burnley shares. "He is a horse who never laid down in his other stall, but on the ComfortStall he just laid down, pulled his hay over toward him and curled up in a little ball. He didn't want to get up!" Once his symptoms were under control, this horse went back into a regular stall. "But even though it was thickly bedded with shavings – like 6 to 8 inches – he didn't lay down nearly as much."
The third horse to get a turn on ComfortStall was only on it for a month because that's all it took to clear up his hock sores. The top cover's soft surface protects bony joints when horses lie down or rise up from the floor, and its traction eases that endeavor.
Seeing all three horses spend more time lying down is Dr. Burnley's favorite feature of the flooring they installed last March. Horses don't need as much deep sleep as people do, but they do need some: eight minutes a day of "deep sleep that is not associated with standing up is what we, as veterinarians, say is needed," she explains. "Horses are able to sleep standing up, of course, but that alone is not good enough. And there are horses who don't lie down ever, and that causes problems. Anything we can do to make our horses comfortable enough to lie down is beneficial."
With all three horses, ComfortStall also required less bedding, the veterinarian reports. The foam and durable rubber cover provide ample cushion, so shavings or other bedding are only needed in amounts sufficient to absorb urine. Less bedding means less dust in the barn, a boon for horse and human respiratory health.
The one-piece top cover's seal to the stall wall prevents urine seepage and accumulation at the stall base, as happens with regular stall mats. The ammonia smell that arises when urine accumulates is something many horse owners are accustomed to, but, like dust, it's not healthy for horses or their humans to inhale.
Dr Burnley likes to keep busy. In addition to caring for Kentucky and Tennessee horses in her own practice, she is an active and successful dressage rider, trainer and competitor. She joins her husband in Ocala, Florida, for a few months on the winter circuit. Two rising stars are her main current focus: the 7-year-old Lusitano, Icon, and Pianissimo, who she's hoping will be a candidate for the 5-year-old Championships.
Having peace of mind about her own horses is ballast in a busy and fulfilling life. Whatever horse is enjoying ComfortStall at Wrenwood Dressage, Dr. Burnley knows, "They seem so absolutely at peace and that makes me happy!"
Ever thought about steaming your hay?
Haygain Steamers are the only scientifically proven way to help protect respiratory health.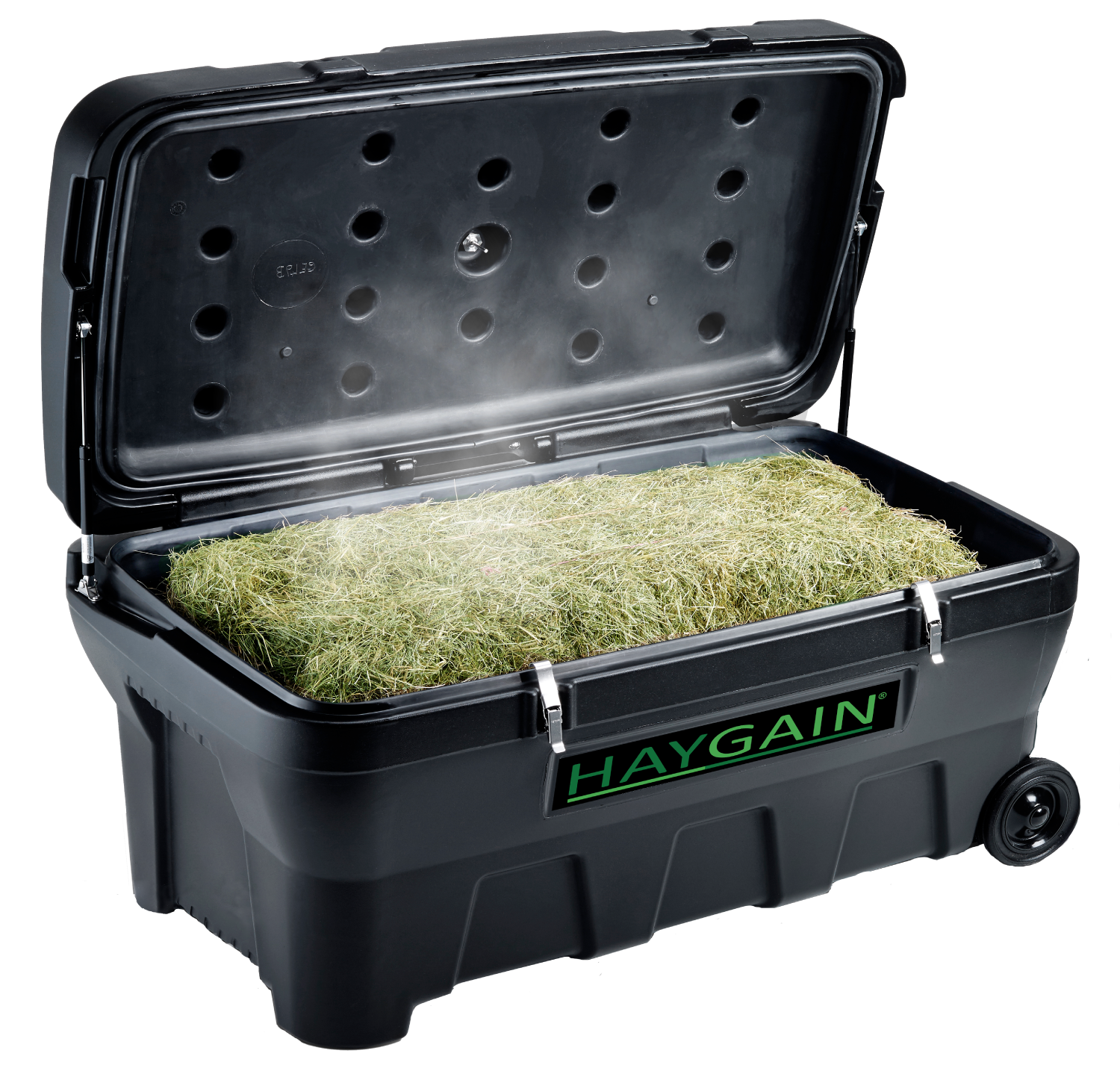 Get the Haygain
Newsletter
Subscribe for the latest news, health advice, special offers and competitions. Fill out the form at the bottom of this page.
What is the Secret to ComfortStall?
5 Easy Steps to ComfortStall