Celebrating Grooms: Danielle Bailey
Chelsea Pearce's groom highly values what horses have to say.

By Kim Miller | Equestrian Writer
"We always say we wish horses could talk to us," observes Danielle Bailey, groom for young eventer Chelsea Pearce. "But they are talking to us. It's a matter of interpreting their language."
With a BA (Hons) Equine Business Management degree from Hartpury University and many years as a professional herself, Danielle is well educated in theory and practice. Yet she finds no end to what can be learned by "stepping back and watching and listening to the horses in their own language." A twitching ear, a tender back or worried expression speak volumes about the horse's physical and mental state.
Danielle's belief that "you can never learn too much" applies beyond the barn. "You want to watch the horse and rider in all contexts. I watch Chelsea in the warm-up ring and in lessons. And I watch other people because you can learn different things from different people.
"It's really just looking at the horses daily and making sure you are aware of them," she continues. "Their bumps and lumps; what's normal and what's not. It's opening yourself up to their quirks. Part of that is noticing when things are going well and identifying why. Looking at and learning from the horse is a great way to broaden your knowledge."
Danielle first rode at 4 and progressed through the Young Riders ranks as a show jumper, with many successes. Most notably, she won the prestigious British Novice Championship in 1998, at just 16 years old.
After University, she went on to work in a competition and dealing yard for John Whinnett in Bedfordshire, then moved to New Zealand to continue in similar capacities as head groom for jumper and eventer Olympians Maurice Beatson and Sally Clarke. She met Chelsea Pearce while back in England running her own yard. Danielle decided to go freelance with the talented young eventer as her main client, a run happily in its sixth or so year as Chelsea ascends the U25 standings.
"I like the freedom of working for other people," Danielle explains of deciding to groom full time. "I take pride in my work, and I love seeing everybody achieve. I'm using my knowledge to help everybody else out and I still have a hand in the sport."
An early assignment with Chelsea was the FEI European Eventing Championships in Montelibretti, Italy in 2016. Finishing 8th, Chelsea and Albert VI were the highest placed pair on Team GB's Junior team. "It was very exciting being part of the support team for an international team event, and to get such a good result," Danielle reports. "I was very proud of Chelsea in Italy."
That sense has only grown since Chelsea's 2017 selection to the British Equestrian Federation Excel Talent Programme. Danielle sees Chelsea's horsemanship rooted in that of her mother, Liz. "It's nice to work with such a professional team," Danielle notes. "Both Liz and Chelsea have taught me a lot."
Whether at the Pearces' home stable in Wiltshire, or when Danielle accompanies them to competitions, communication and preparation are keys. "It's making sure we chat through everything: knowing when Chelsea wants the horses ready for each phase; packing the lorry so everything is handy, and I can pull things out efficiently. I take pride in having everything ready at her beck and call so she doesn't have to think about anything but riding. That's hard enough."
A small, easily portable Haygain HG Go Hay Steamer tops Danielle's packing list come showtime, while an HG 2000 stays at the yard full time. Keeping Chelsea's horses on forage of consistent hygienic quality has been a Pearce priority throughout Danielle's time with them.
She appreciates Haygain's ability to reduce up to 99% of the respirable irritants in the haylage on which Chelsea's horses thrive. She keeps it clean by popping the freshly steamed forage into the Forager Slow Feeder by Haygain. "It's a whole system of clean hay," Danielle notes. "It enables them to trickle feed because they can just keep foraging whenever they want."
British Grooms Association Fan & Member
As a lifelong learner, Danielle values continuing education as one of many benefits of belong to the British Grooms Association, a Haygain partner organization. She joined shortly after closing her own yard. "Once I went freelance, I telephoned the BGA for help and they have been brilliant."
Insurance was an immediate priority. "I knew I needed insurance to work for other people and they had exactly what I wanted. As a Platinum Plus member, one of the many benefits is that it covers me for personal accident. I also have their recommended KBIS Freelance Groom Liability Insurance which includes coverage for looking after somebody else's horse and public liability." Danielle sees the BGA's insurance offerings as peace of mind for herself and her employers.
"They have very interesting articles online, and in the Grooms Life Magazine. There is a freelance grooms toolkit for reference, and even a few E Learning courses to take as well."
On the competition circuit, Chelsea is a particularly fun rider to groom for. She regularly amps up the excitement by excelling in the first phase. "She is usually in a competitive position after the dressage," Danielle reports. "While I may look outwardly calm, inwardly I can be a little nervous, especially if there is a lot at stake."
Danielle is a breath-holder until Chelsea has crossed the finish line or exited the show jump arena. "I probably get as much joy from a clear round as she does. But mostly, I want them to come back safe and sound." Danielle's watchful eye and excellent care going into the competitions greatly increases the odds of that happy outcome.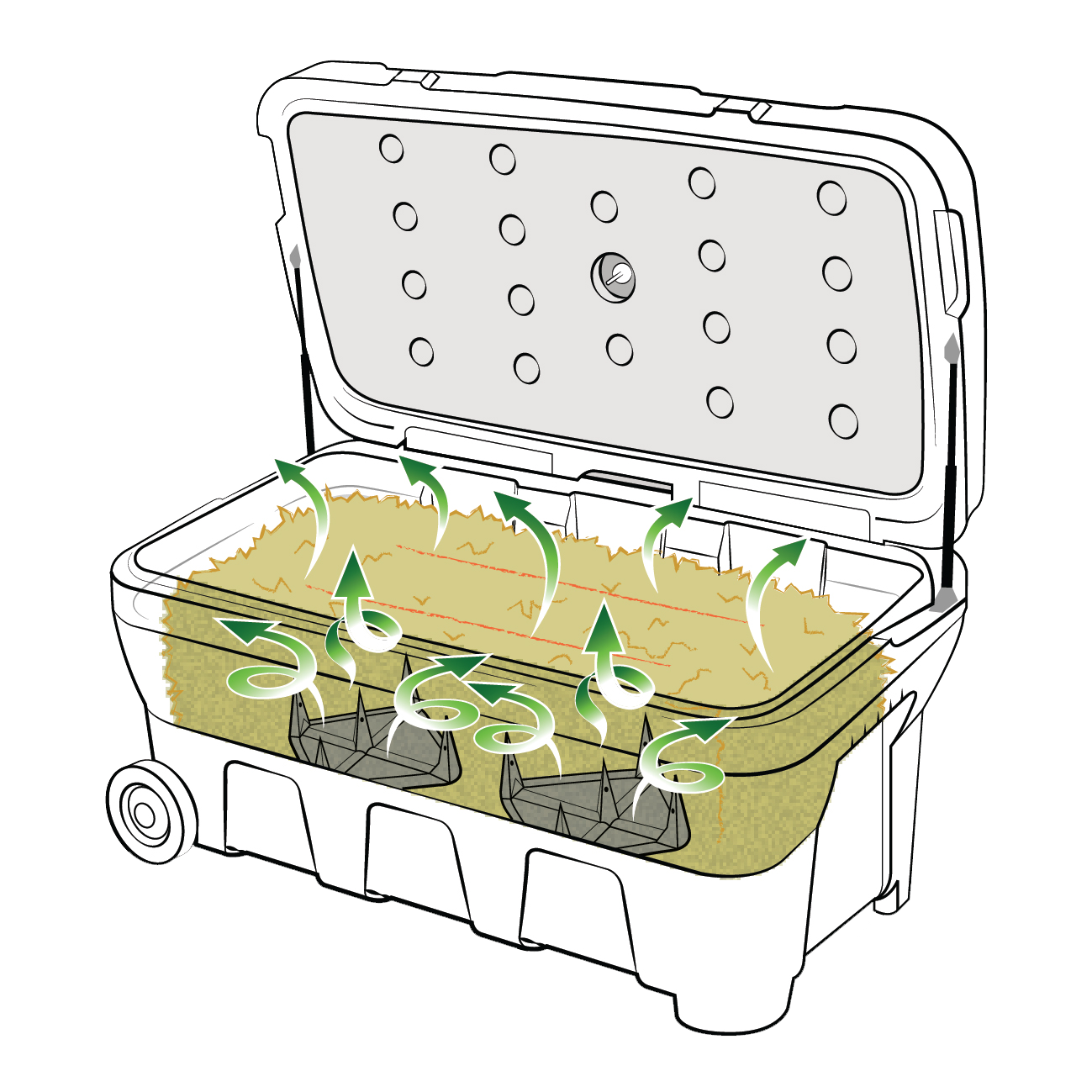 Want to know how it works?