Consistent Hay is Key to Consistent Performance
Consistent exercise and smart decisions help in the competition ring, but Alex Bragg praises steamed hay for being a top factor in keeping his horses consistently feeling healthy.


By Kim Miller | Equestrian Writer
Elegant dressage, clear cross-country and thrilling stadium jumping are the obvious determinants for who tops the leaderboards in eventing competition. Really, though, winning starts well before all that, says world #7-ranked eventer Alex Bragg. While there's no livestreaming from the hay shed or feed room, that's where savvy managers start plotting their horses' course to the podium.
The 4th place finisher at Pau CCI5*-L in October with his top horse, Zagreb, Alex has high hopes for the coming seasons. He also has the horsepower and horsemanship to realize them.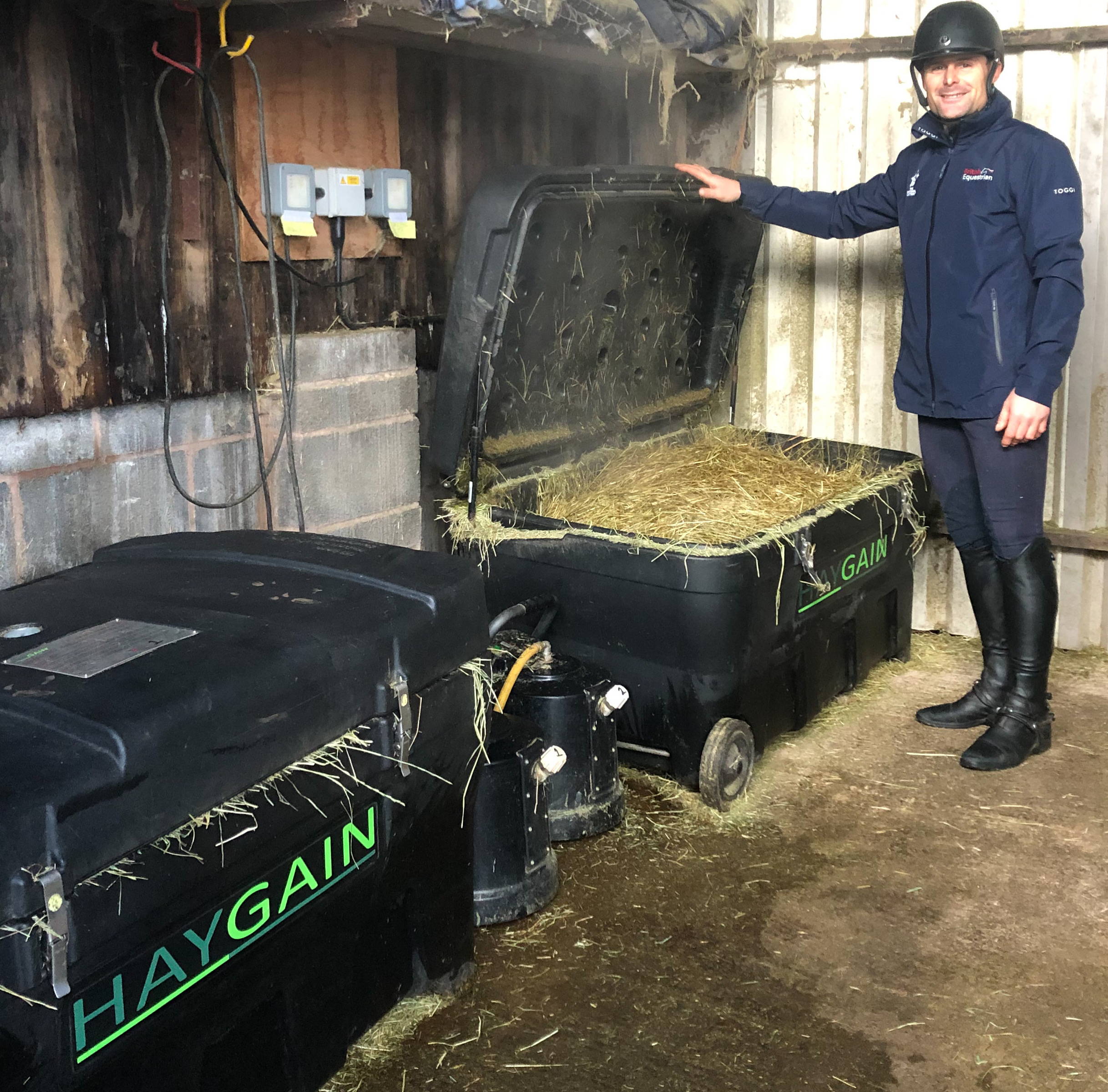 Along with getting him into several winners' circles, Sally Ellicott's Zagreb was the catalyst for Alex recognizing forage quality and consistency as critical to his horses' performance. Early in his ascent as a top equine athlete, Zagreb sometimes struggled while transitioning from the stabled winter ease-up in work to getting fit for spring's big competitions.
"He had some symptoms of tying-up," explains Alex, who operates Team Bragg in Somerset County with his wife and fellow eventer Simmone. "Tying up" is a broad label for conditions that can manifest as mild to debilitating muscle cramps. High starch diets and dietary imbalances can be culprits, although causes and cures vary from horse to horse. One thing was clear: a close look at their forage was called for.
Team Bragg was feeding mostly haylage at the time of Zagreb's issues. "We have all our forage analyzed and saw issues with haylage: one bag would have 12-13 percent protein, and another had 16-18 percent protein," Alex explains. "That can be a real shock to the system. And with the high protein, there can be problems with colic and filling in the legs."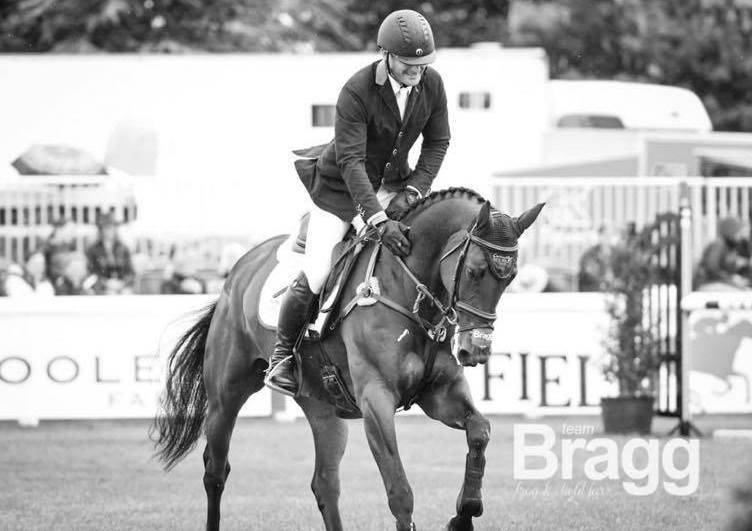 Above all, they determined that forage of consistent quality and nutritional composition was critical to horses having consistent quantity and quality of mental and physical energy, at home and when competing. "We wanted to be sure we could consistently train Zagreb to be ready for the big shows. That's why we went immediately back to the diet. We had to get that right: to be able to evaluate the diet better and monitor it."

Which led them back to hay and lots of it as their horses' primary forage source. Hay, however, has its own quality issues: mainly dust, fungi and other microscopic particles commonly found in all hay. These can all lead to respiratory problems, allergy symptoms and disease. "The only way to get hay of the quality we wanted was to steam it," says Alex. Haygain high-temperature hay steaming has since been essential to doing that for all of Team Bragg's competition steeds.
"We actually don't limit our horses' forage," Alex continues. "We like to keep their guts working and they are healthier for that. But we've got to make sure that it's good stuff and that we are not putting things into them that will do them harm."
By injecting steam at temperatures up to 100°C evenly throughout hay in a thermally sealed chest, Haygain steaming eliminates up to 99 percent of the dust, mold, fungi, bacteria and other allergens found even in hay of good nutrient content.
Alex is aware of "copycat steamers" and had asked around about other brands when he determined that steaming was necessary. "I concluded that if you want to steam for the real purpose of your horse's health and performance, you really want the assurance of science-backed equipment that does the job right."
The Assurance of Steaming
Team Bragg continues to have its hay analyzed for nutritional composition. The team has also become adept at evaluating the aspects of quality that can be determined by feel, smell and sight. "We've had some hay that is good enough to feed straight, but we will steam it because that is our routine now. The horses love it."

Then there's the beauty factor, he jokes. "This time of year, their complexions look really nice because they get facials from the rising steam."
Getting the diet right was a team effort, Alex emphasizes. Feed suppliers, veterinarians and leaders within British Equestrian's World Class Programme all helped him understand and approach nutritional science as critical to performance. Alex is also a farrier who cares for his horses' feet. To the familiar "no hoof, no horse" he can add "no gut health, no glory" to the book of horsemanship truisms.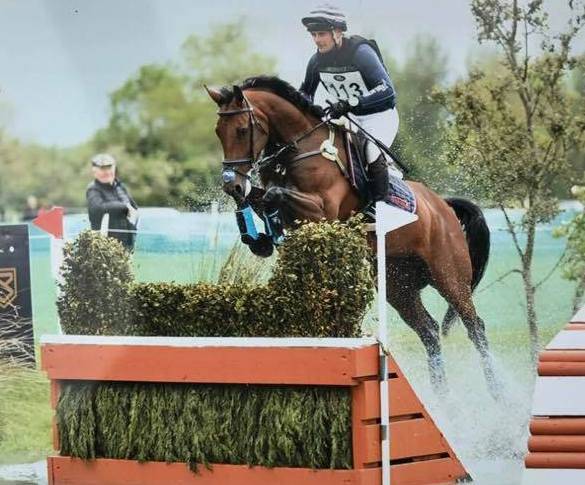 Gaining control of his horses' diet paid off quickly in Zagreb and Alex making the long list for Great Britain's 2018 World Equestrian Games teams and it continues to fuel multiple successes. Alex hopes to knock Olympic selectors' socks off with a strong spring on Zagreb. Finishing on their 24.9 dressage score at the Pau CCI5*-L last fall set a nice stage for that. Mike and Naomi's Roe's King Of The Mill had a solid 5* debut at Pau, and Team Bragg Eventing is well stocked with developing horses coming up the ranks.
"My ambition is to be #1 in the world," Alex acknowledges. "You need a strategy to do that, the support of a top crew and a team of horses that are always getting stronger and stronger because that's what the competition is doing."
Get the Haygain Newsletter
Subscribe for the latest news, health advice, special offers and competitions. Fill out the form at the bottom of this page.