Haygain Becomes British Dressage Official Partner

By Kim Miller | Equestrian Writer
Global equine health leader Haygain is thrilled to announce its renewed alliance with British Dressage, which elevates the brand to 'official partner' status, continuing a long alliance with the governing body for this discipline in Great Britain.
The development builds on Haygain's recent partnerships with British Showjumping and British Eventing, through its new corporate partnership with British Equestrian, and support of all horse owners and enthusiasts in Haygain's country of origin.
Haygain's mission of tending to the well-being of the horse strongly aligns with the values of British Dressage and its stewardship of the sport. By participating in affiliated competition and training, over 17,000 British Dressage members are assured of fair play and good governance, with high standards of welfare and integrity.
"Thanks to the embrace of Haygain High Temperature Hay Steamers, The Haygain Forager Slow Feeder and ComfortStall Sealed Orthopaedic Flooring, 'The Haygain Way' is now a globally appreciated approach to healthy horse management," comments Haygain, Ltd. Chief Executive Officer Edzo Wisman.
"However, it all started in the UK – at the Royal Agricultural University in Cirencester to be exact. That's where years of research, testing and technical development occurred before introducing Haygain high temperature hay steaming commercially."
Haygain's success is rooted in science and has been demonstrated repeatedly over many years in the equestrian arena. British Haygain believers range from Olympic gold medalists Charlotte Dujardin, CBE and Laura Tomlinson, MBE, as well as up-and-coming stars like Amy Woodhead, to thousands of everyday horse owners who equally prize their horse's health and well-being.
The new three-year agreement adds Haygain to British Dressage's family of valued partners as their 'Official Hay Steaming Supplier'. Haygain will have a strong presence throughout BD's communication channels, both digitally and in print, to support stakeholders with how to keep their horses' health and welfare paramount.
BD Chief Executive Jason Brautigam said; "It's a great start to 2022 to be able to welcome Haygain as our latest official partner. They've been a loyal sponsor for many years in British Dressage, but this elevation to partner status demonstrates their continued commitment to both our sport and the welfare of all horses taking part. We're looking forward to working with the Haygain team to promote the benefits of their products that support the well-being of our equine athletes and help to ensure that they remain happy and healthy."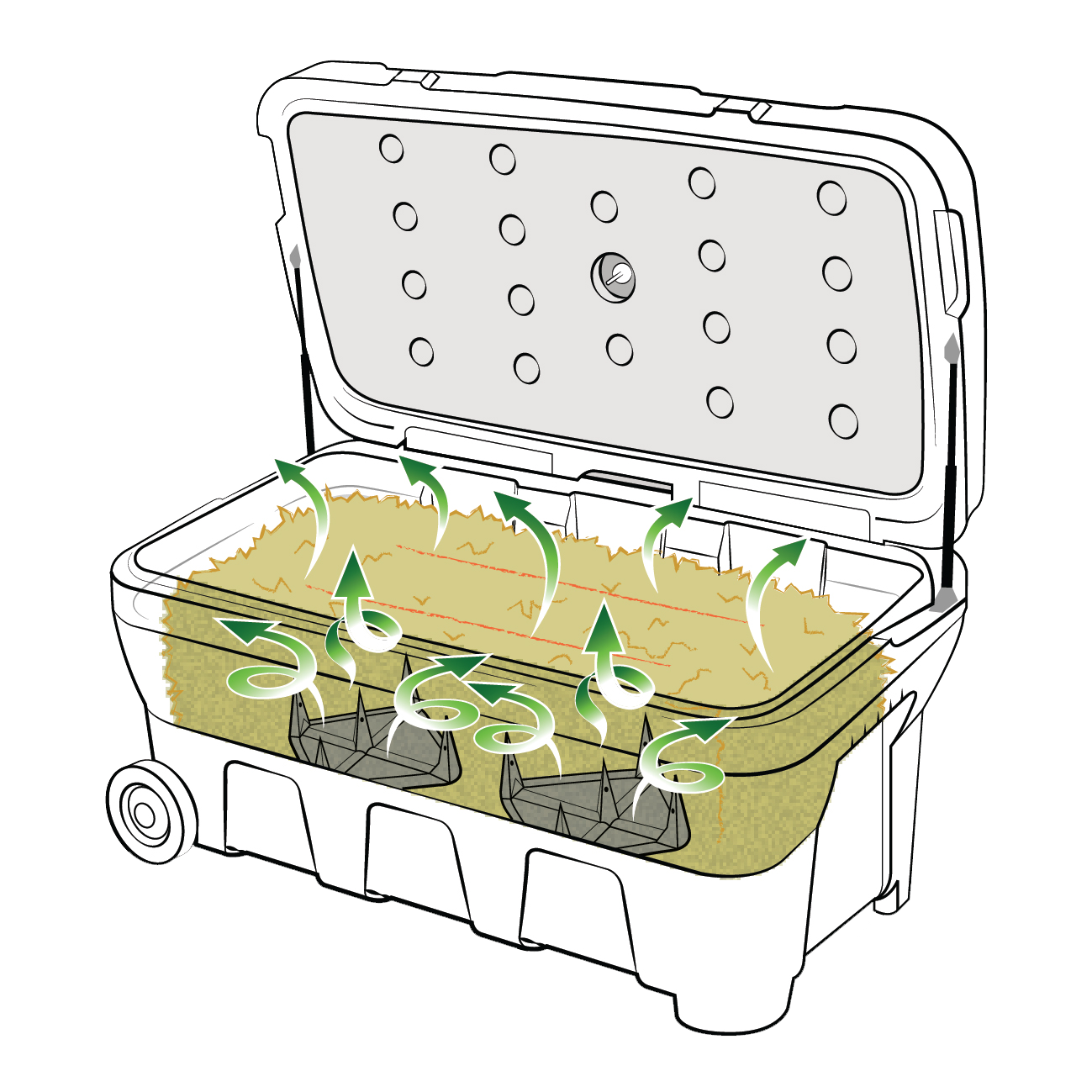 Want to know how it works?