Ingrid Klimke is coming to California and Haygain could not be more excited.

By Kim Miller | Equestrian Writer
To celebrate her Masterclass in the Wine Country Dec. 2-3, Haygain has a special campaign set for Oct. 2-31.
During that time, the purchase of any Hay Steamer model or a deposit on ComfortStall Sealed Orthopedic Flooring is automatic entry into a drawing for…
• Two VIP Tickets to the Ingrid Klimke Masterclass in the Wine Country Dec. 2-3 in Temecula, California – value $1,400
• 15% discount on general admission or VIP tickets to Ingrid Klimke Masterclass in the Wine Country Dec. 2-3 in Temecula, California
• A signed copy of Cavalletti for Dressage and Jumping, 4th edition, by Ingrid and Reiner Klimke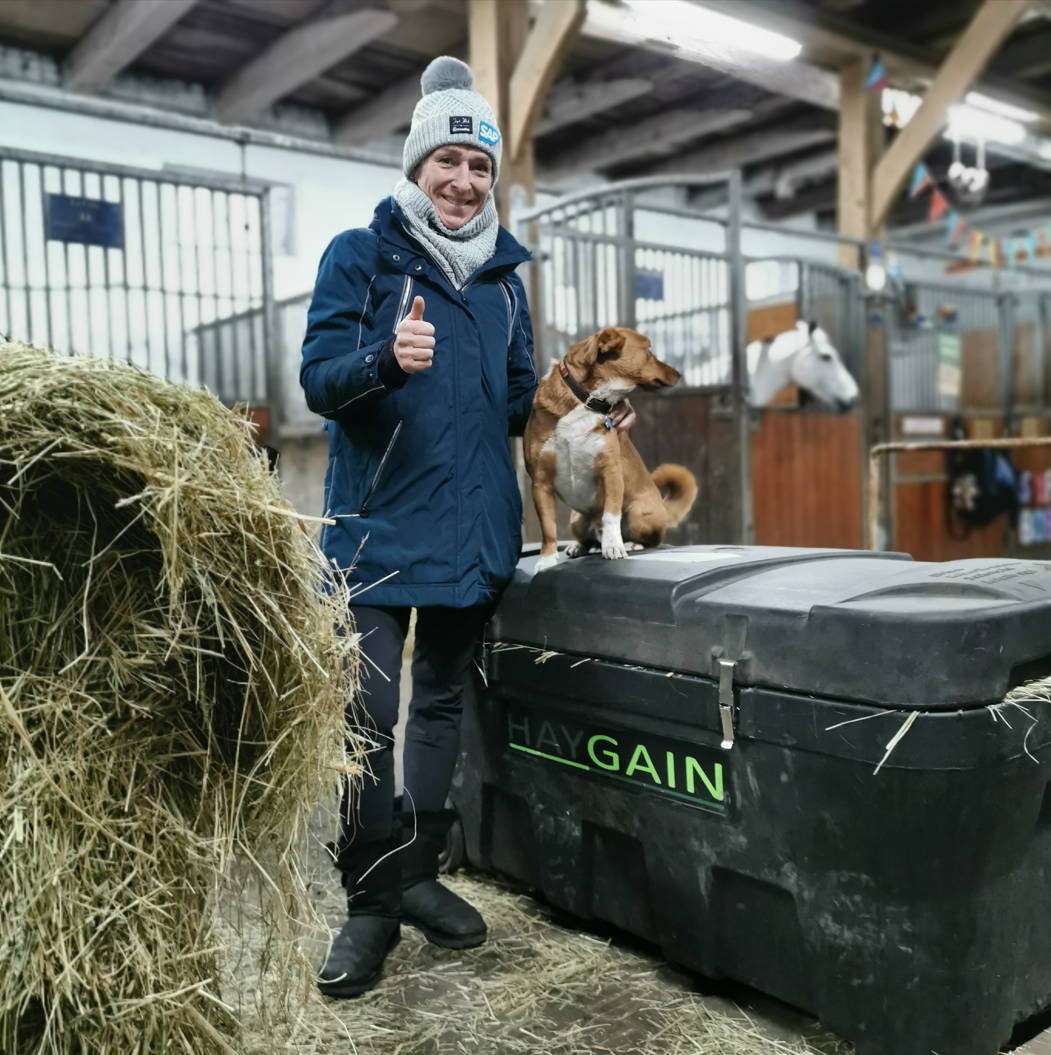 The 5-time German Olympic medalist will present her Masterclass In the Wine Country – Young Horses Through Grand Prix in the Classical System at the beautiful Galway Downs Equestrian in Southern California's Temecula.
Haygain will be there and we want you to be there, too!
Now's an ideal time to get the benefits of Haygain Steamed Hay – as Ingrid has been doing for several years…
• "Haygain Steamed Hay is essential for the performance, health and well-being of my horses for many years now and I can really recommend it for every horse," says the renowned eventing and dressage star.
"It works well and the horses love it. After the steaming is done, the horses know what time it is and they want it! We can really see the benefits in their fitness. We always travel with our smaller Haygain and we have the big one at home."
It's also a great time to commit to ComfortStall Sealed Orthopedic Flooring.
• This best-in-class flooring option provides your horse comfort, rest and recovery, while reducing your horsekeeping costs, labor and time.
Head to Haygain.us now to purchase a steamer or make a deposit on ComfortStall Flooring and you'll be entered in our special campaign celebrating Ingrid's Masterclass.
Winning entrants will be notified by Nov. 8, with instructions for redeeming prizes.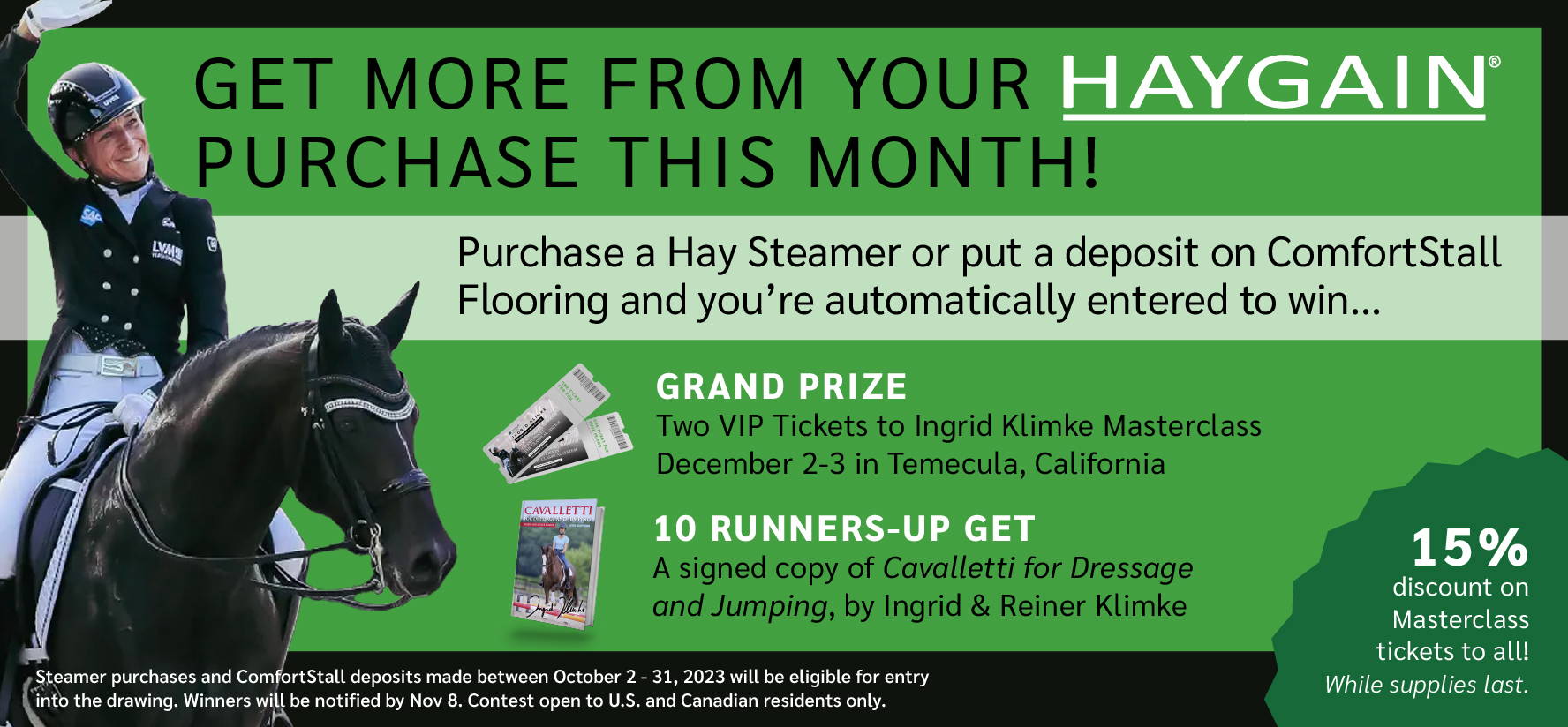 Get the Haygain Newsletter
Subscribe for the latest news, health advice, special offers and competitions. Fill out the form at the bottom of this page.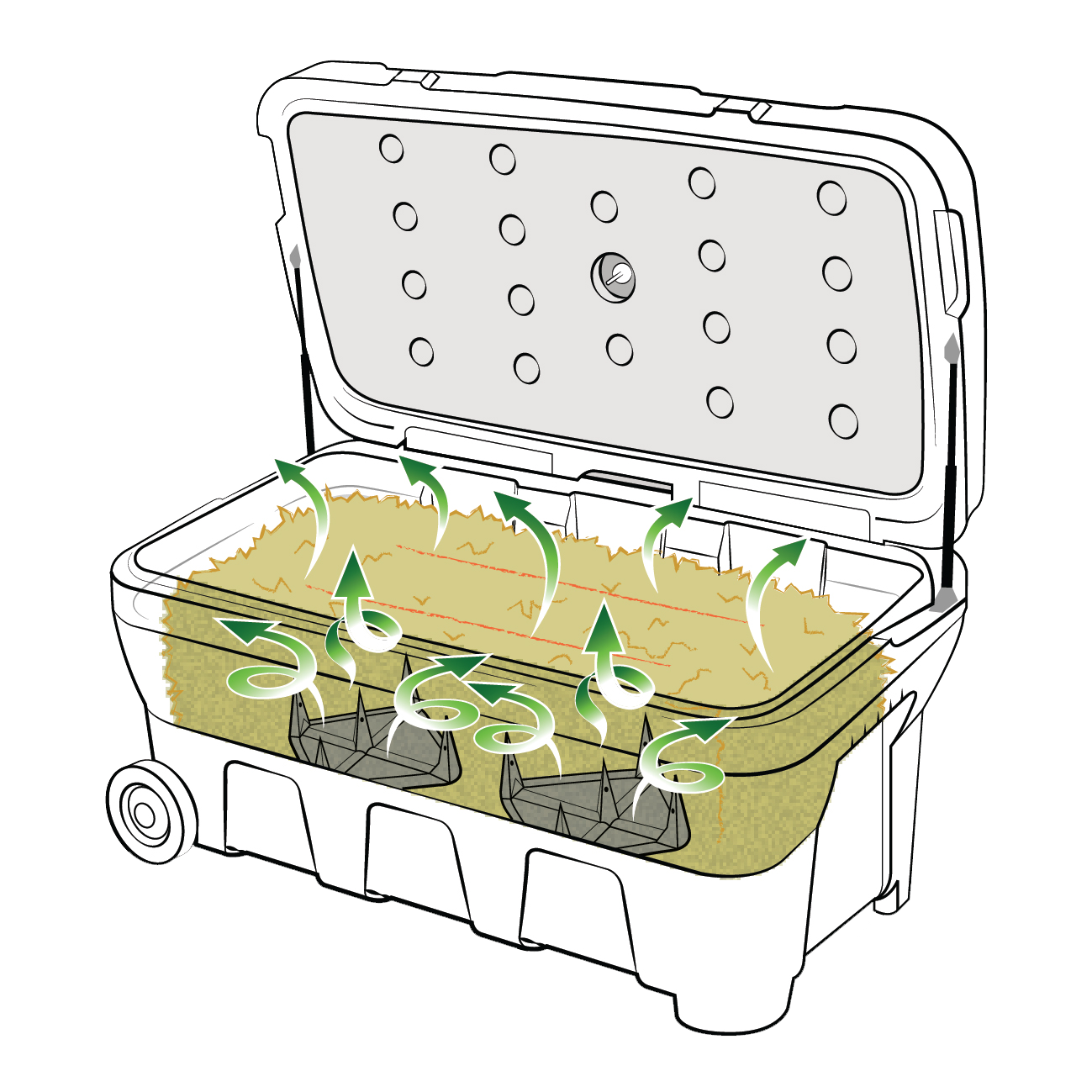 Want to know how it works?