Katie Levy: Busier Than Ever
Like most experienced horse people, Katie Levy recognized the benefits of Haygain's horse health equipment immediately. Education and experience equip Katie to represent innovative horse health products.

By Kim Miller | Equestrian Writer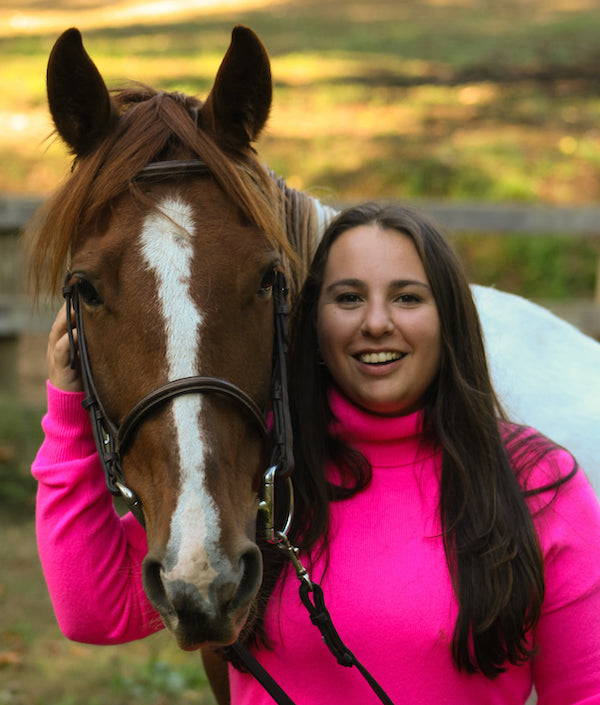 Katie Levy joined Haygain in February as New England Regional Sales Representative. She expected to be out and about in her market demonstrating hay steamers and ComfortStall flooring at stables, shows and events in her region and beyond.
Then came COVID-19.
Lack of travel, however, has not meant lack of things to do. "I have been incredibly busy, which is awesome," reports Katie, who lives in Southbury, Connecticut. Her baseline busy is that of a mom to two pre-preschool age daughters and being an at-home horse keeper.
Katie's Haygain role has intensified the schedule. Workdays are full responding to inquiries that have increased many-fold during the pandemic.
Whether that's attributable to more awareness of airborne respiratory risk or to home-bound owners having more time to research horse health concerns, Katie has no idea. She's been too busy fielding calls, explaining benefits, answering use questions and making new friends among clients appreciative of the improvements they're seeing in their horses.

"I'm starting to build up a nice client base with a lot of referrals from previous clients," Katie shares. She recalls that happening in her previous position with County Saddlery. "Within the first year, I did get some referrals and more as they years went on. With Haygain, however, that's happening a lot quicker."
Why Haven't I Heard of This?
Haygain's relatively new presence in the U.S. may partially explain that. "The company is growing and exploding in a good way. There's more people out there who are curious about the products and who haven't seen a steamer or ComfortStall themselves." She was in the same position herself not so long ago.
"I began looking at all the research on Haygain's benefits for removing dust, mold, fungi and bacteria from hay, and how it improves digestion by adding water to the horse's diet," Katie explains. The only thing that didn't make sense to her was, "Why haven't I heard of this before?"
Katie brings a wealth of equestrian expertise and customer service experience. She came to Haygain from County Saddlery, where she was a sales representative and a Master Saddlers Association-certified saddle fitter. Her prior experience includes being an equine specialist, barn manager and trainer at the Newport Academy and working at the highly regarded Fairfield Equine Associates veterinary practice.
Katie earned a BSc in Equine Studies from Post University, specializing in equine veterinary assistance and coaching.
She is a lifelong horse person who had planned to start competing her 8-year-old Saddlebred mare, Lilo, in eventing competition this year. Lilo began her life at Beach Brook Rescue in Connecticut, which had taken in her dam not knowing she was pregnant.
"Her mom ended up with a friend of mine," Katie recounts. "For the first few years of Lilo's life, no one knew who could take her on, but when she turned about 3, it just happened that I was casually looking for my next horse and that was that!" As fall colors grace the the region, Katie and Lilo are prepping for a few Hunter Pace events before winter sets in.
Like most experienced horse people, Katie recognized the benefits of Haygain's horse health equipment immediately. Her first encounter with Haygain Hay Steaming came while working with top Grand Prix jumping rider, Margie Engle. Like many professional equestrians, Margie relies on steamed hay to keep her horses' hay consistent, no matter where she is competing.
Gaining familiarity with horse keeping habits beyond the New England area is an upside of working primarily by phone and Zoom since March, Katie says. "I have clients in Virginia, Arkansas, Colorado, Wisconsin, Oregon, etc. Living in New England, I kind of know what the practices are here, and now that I'm talking to people all over the country. I'm learning there are totally different concerns and different ways of keeping and enjoying our horses. It's been really interesting."
Wherever they live, horses benefit from clean hay and a clean, comfortable and safe barn environment. That explains why Katie has been busy, busy, busy since joining the Haygain team.
The perfect size for the one horse owner or for professional riders and competitors to take away to shows.
Get the Haygain Newsletter
Subscribe for the latest news, health advice, special offers and competitions. Fill out the form at the bottom of this page.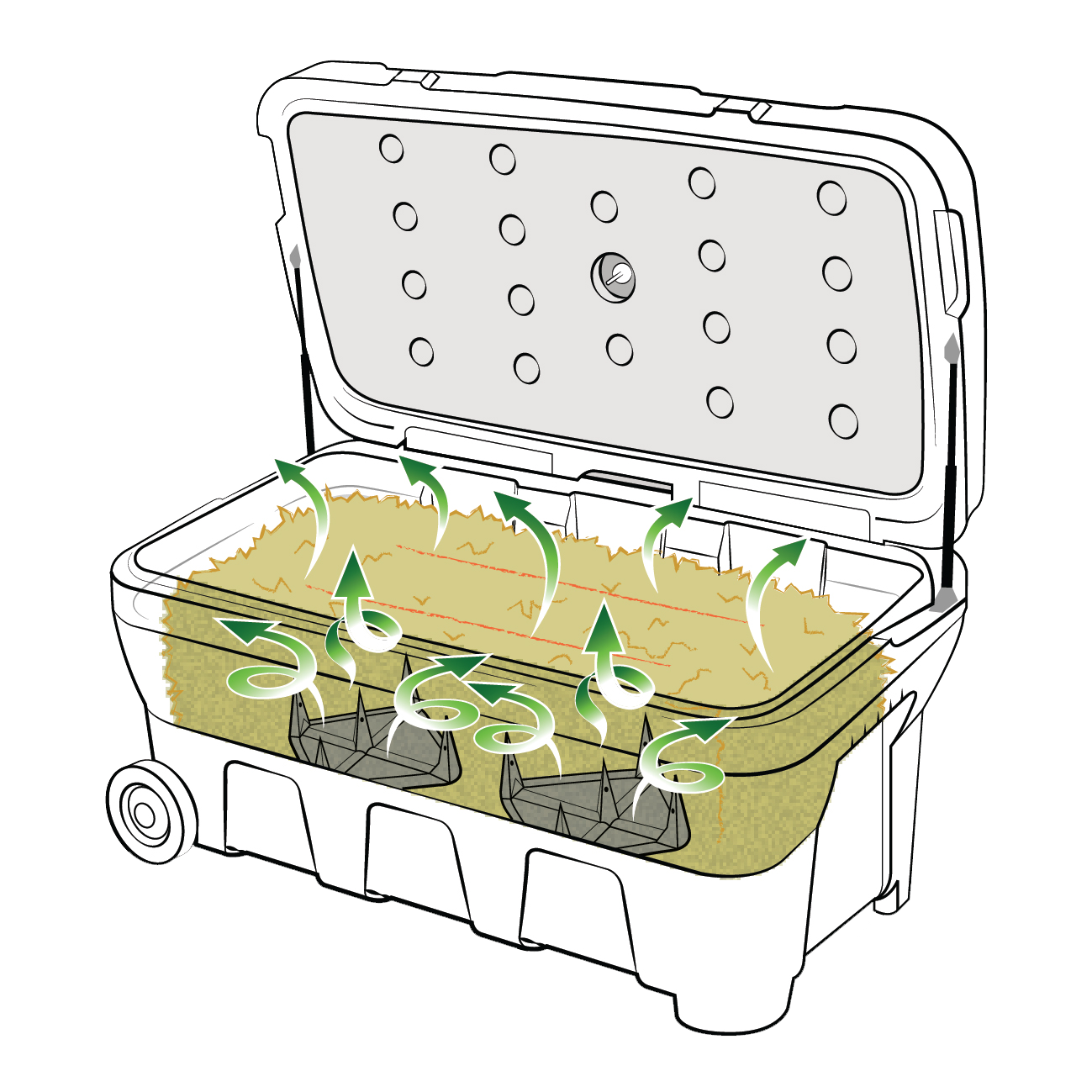 Want to know how it works?