Letting Flooring Do Its Thing

Bedding traditions debunked at Sacramento-area boarding facility.


By Kim Miller | Equestrian Writer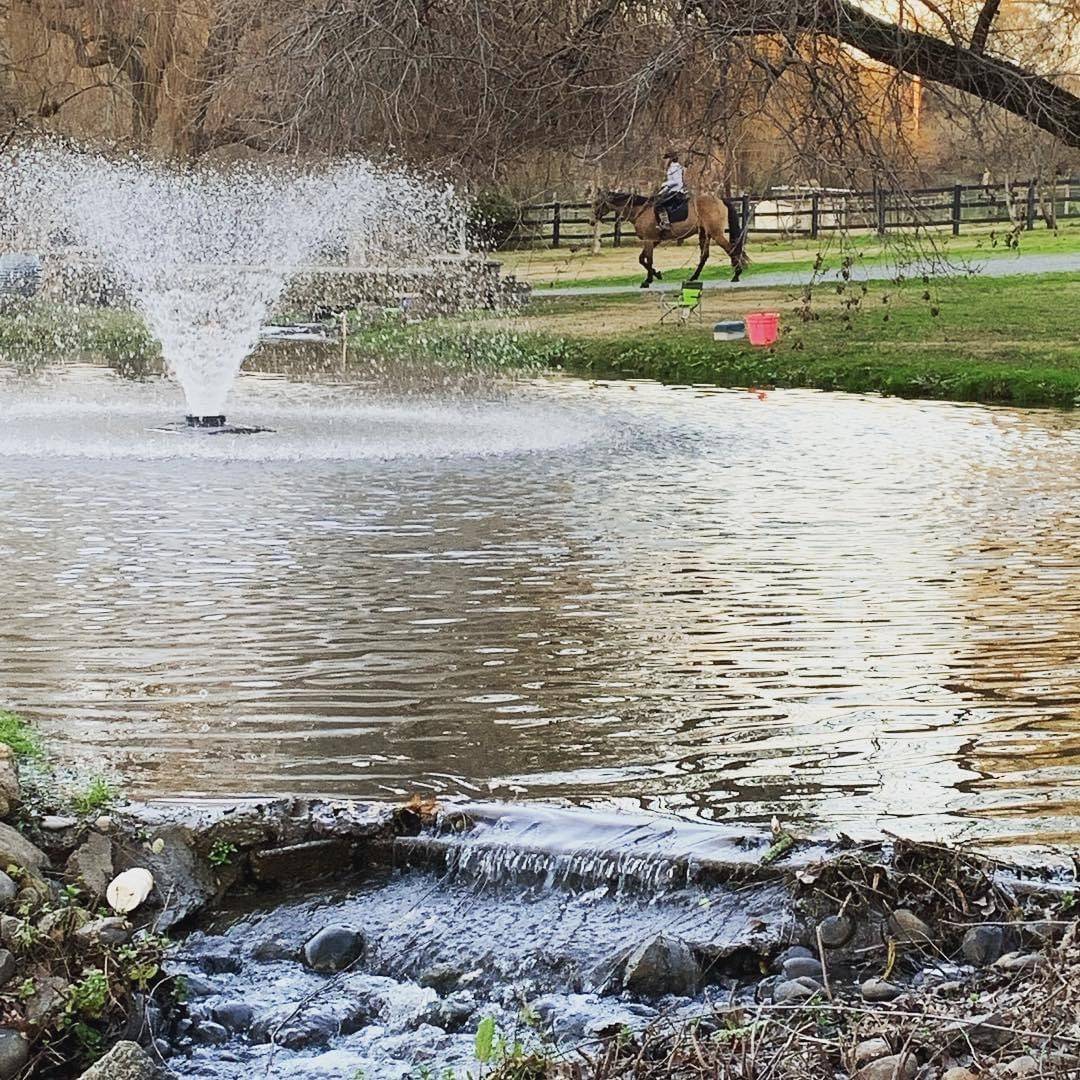 Oak Knoll Equestrian Center owner Layla Schackner loves ComfortStall flooring, but she wishes more horse people understood how it works: especially how its layer of orthopedic foam eliminates the need for bedding to provide cushion and comfort.
The Schackners purchased the seven-acre horse property near Sacramento, California from FEI driver Leslie Berndl three years ago and the barn had four stalls of ComfortStall. "At first I wasn't excited about them," says Layla, who added barn manager to her busy life as a mom and high school teacher.
Berndl had not used any bedding atop ComfortStall's single-piece layer of durable rubber that is sealed to the stall wall.
When the Schackners took over, however, boarders were using deep shavings. While that is horse keeping "tradition" in many circles, it was unnecessary and, in fact, negated one of ComfortStall's biggest benefits: reduced dust from bedding.

"Getting boarders to trust the flooring to do its job was hard," Layla recounts. Three years later, however, Oak Knoll's four ComfortStalls have a waiting list nine boarders deep. It includes one owner who realized the flooring's benefits after keeping her horse at a stable without it for a few months.
"I lost a few clients over it," Layla recounts of drastically reducing the amount of bedding. "They wanted stalls deeply bedded in big fluffy flakes of pine shavings. Some people want to build nests for their horses, but horses are not nesting animals."
Further, the pine shavings "don't do anything: they don't absorb urine." Instead, urine accumulated in soiled bedding. Labor and time-intensive excavations were needed to remove it and it stunk things up with dangerous and unpleasant ammonia odors in the interim. "It was gross!" Layla recalls.
Even at the risk of losing boarders, Layla followed her gut on how much bedding was beneficial. She did side-by-side trials with fluffy, deep pine shavings and three different pelleted products. Mallard Creek's Megazsorb pellets with zeolite emerged as the best fit for ComfortStall. Oak Knoll uses them in small quantities needed only to absorb urine, which is then easily removed. "A lot of our boarders say we are the only barn they've been at where you never smell ammonia, and it's because of the stall mats. It's something I forget about until I go to a show or another barn and get hit with that massive wall of ammonia that hits you in the face!"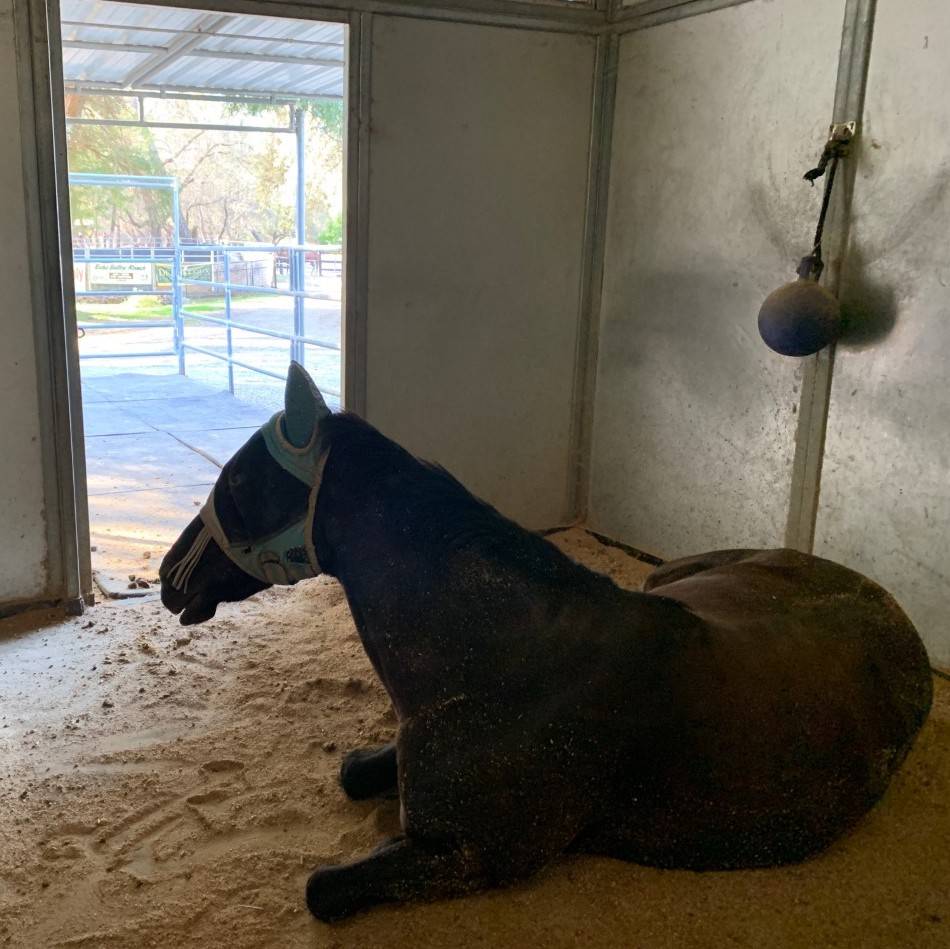 The new bedding approach lets ComfortStall do what it was designed to do: provide cushion and comfort, improve barn air quality and lower maintenance costs and labor.

"Our stall floors are mostly exposed," Layla explains of the four 12' x 16' and 16' x 20' main barn accommodations. "We only do the bedding on half of the floor, and only about an inch, inch-and-a-half deep." Even that thin layer nicely absorbs urine, then clumps into pitchforkable patches. Stall cleaning is much easier, and Oak Knoll's bedding bill is cut by at least half. Waste and its removal cost and environmental impact are significantly reduced, too.
With a typical horse count of 20, Oak Knoll used to haul manure off property three times a week to minimize flies, odors and unsightly piles. "Now we can go a solid two weeks between manure removals," Layla explains. "A couple of our farmer neighbors take all of our manure because there is so little bedding product in it. So, it's good all around."
Labor and costs savings pale in comparison to the horse health benefits ComfortStall offers. Layla describes the case of a 24-year-old retired hunter mare who arrived at Oak Knoll with a hoof abscess, a history of frequent colic's and discomforts that made her unrideable more often than not. "After about five months with us, everything leveled out and the owner could ride her again regularly. The abscess cleared up, she put weight on, and hasn't had a colic in the 2.5 years she's been with us."
"You can't be 100% sure why that is, but her owner feels like the ComfortStall has a lot to do with it. She's very happy to be here. My only complaint about ComfortStall is that we don't have more. It should be in every stall."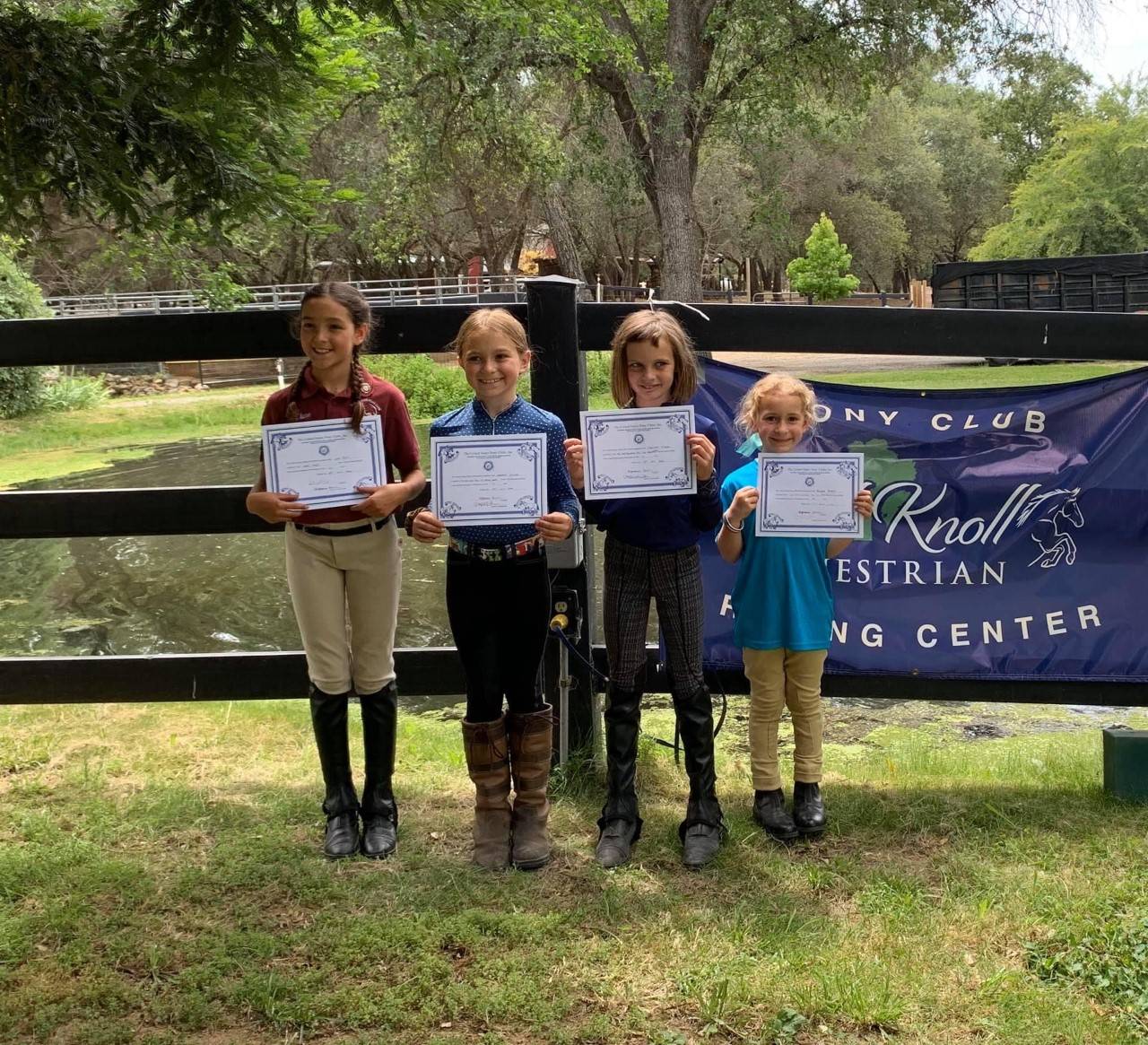 Layla and Christopher Schackner have two horse-crazy daughters to thank for the equestrian lifestyle in which they are now happily immersed. Living on site and managing the boarding and training facility and United States Pony Club Riding Center base is a 24/7 labor of love. "On paper, it looks like you can make money owning a horse property," Layla laughs. That's been a little harder in practice, but the immediate emotional rewards are ongoing. "We are very passionate about our barn and property and we try to make it as environmentally green and as family friendly as possible." The park-like setting includes a pond stocked with fish so non-horsey guys have a fun activity when their kids or wives are taking lessons.

Since COVID, Oak Knoll's commitment to its families has sometimes included swapping labor and skills with boarders undergoing extra financial stress. "I know how much of a difference horses have made in my kids' life," Layla reflects of her incentive to help families keep horses in their lives, especially in tough times. Making smart decisions as a stable manager, even when they weren't initially popular, has been a big part of Oak Knoll Equestrian Center's ability to do that.
Ever thought about steaming your hay?
Haygain Steamers are the only scientifically proven way to help protect respiratory health.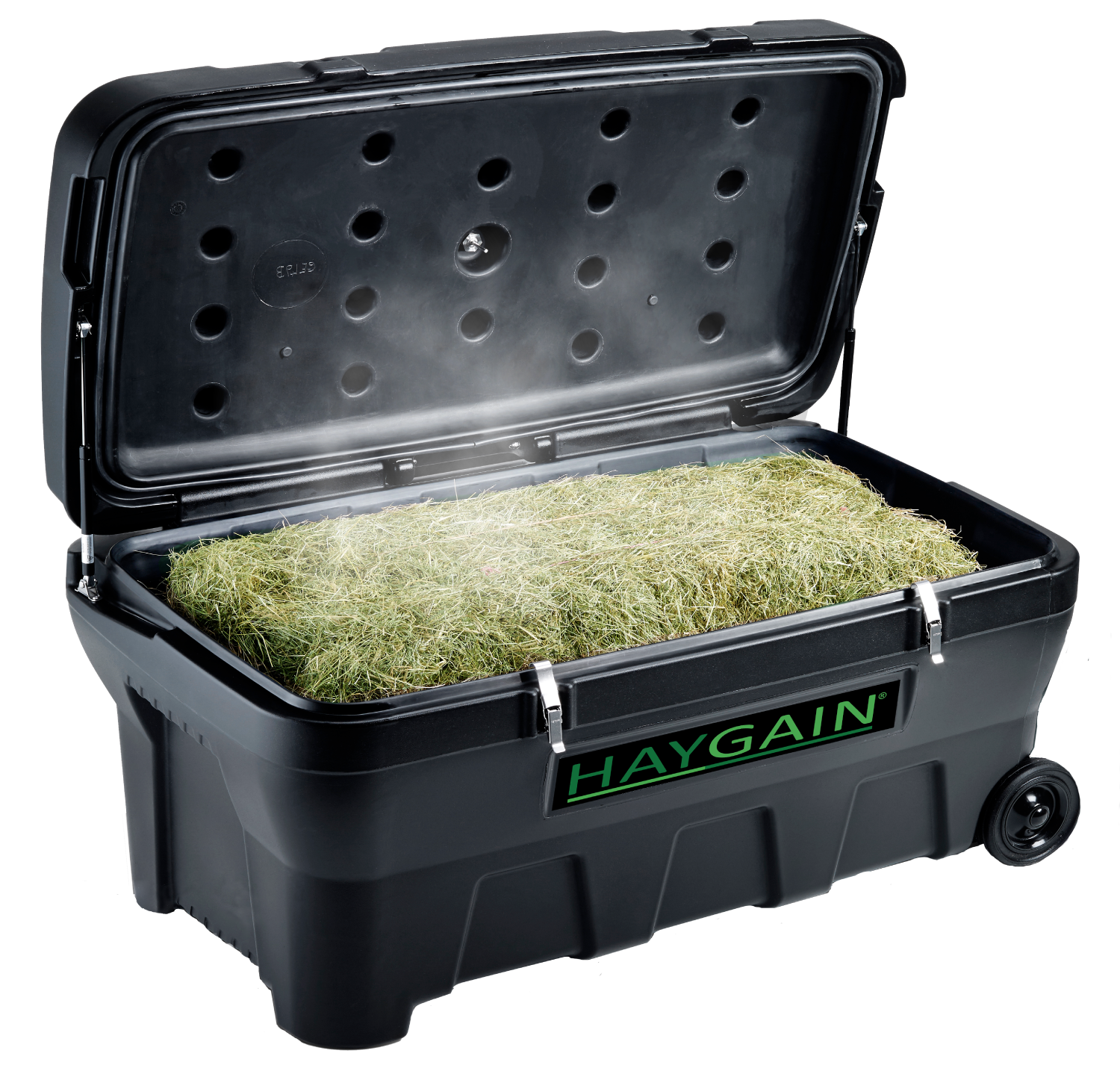 Get the Haygain
Newsletter
Subscribe for the latest news, health advice, special offers and competitions. Fill out the form at the bottom of this page.
What is the Secret to ComfortStall?
5 Easy Steps to ComfortStall