Masterful Time at Charlotte Dujardin's Masterclass
New Haygain Steam Teamer jumps into new job by watching inspiring horsemanship and talking with owners dedicated to their horses' health.

By Kim Miller | Equestrian Writer
Attending Charlotte Dujardin's Masterclass last Sunday was a wonderful way for dressage enthusiast Abby Barker to start her new position as Haygain's Marketing Executive. "To see her ride was just breathtaking," says Abby, who describes herself as "rather average" at both dressage and, more recently, eventing.
"Of course, everyone was just in awe of her." Having ridden with coaches who'd trained with Charlotte and her Olympic teammate Carl Hester, Abby was familiar with some of the concepts conveyed. However, seeing it from the source, live, with commentary and applied to two young horses, brought a new level of appreciation. "It looks like Charlotte's just sitting there. In fact, Charlotte was saying, 'I'm just sitting her doing nothing.'"
In one sense, Charlotte's level of subtlety seems unattainable to the average amateur, Abby relays. But in another very important sense, Charlotte's gift in developing horses from a young age is both inspiring and applicable to the horse owner who lives and rides in Stratford-upon-Avon.
During the "Evening with Carl and Charlotte" talk that preceded the Masterclass, Abby soaked in the pair's discussion of not spending big money on any of their horse purchases. Charlotte's now-retired superstar Valegro was purchased for £4,000, for example.
Abby has a 9-year-old Saddlebred/Welsh cross named Hope and a 5-year-old Connemara, Luka. They're not the stuff of Olympic level dressage, but they have plenty of potential to learn and develop with the correct and compassionate training Charlotte employs and promotes. Having had a long break from the show ring during COVID, Charlotte spoke of her enjoyment in simply developing her horses at home and Abby fully related to that.
"I've never had a massive budget, so I just loved hearing Charlotte and Carl say that they would never spend a lot of money on a new horse either and talking about how much they enjoy bringing their horses along from the start. Like them, I like having youngsters and developing them."
As for training tips, Abby's main takeaway was "to not be too hard on myself or my horses," she says. "The young horses Charlotte rode (Monet and Kismet) were not used to the loads of people and the noise, so they were making mistakes. Charlotte even acknowledged when she made a mistake." From the horse or herself, mistakes were reacted to with the advice "to let it go," Abby relayed. "To not dwell on it."
During breaks, Abby greeted attendees visiting Haygain's display of High Temperature Hay Steamers, the Forager Slow Feeder and ComfortStall Sealed Orthopaedic Flooring. Inquiries reflected that the horse owners in attendance were familiar with the benefits of Haygain Hay Steaming. That is to be expected because the process of High Temperature Hay Steaming was researched, developed and debuted in the United Kingdom, at the Royal Agricultural University in Cirencester. Questions pertaining to Hay Steamers were focused on which of the three models would best suit their needs.
The Forager Slow Feeder attracted new inquiries. "It seemed like most people knew about it but had not had a chance to see it in person," Abby shares. "They were impressed with how sturdy and durable it is."
ComfortStall Sealed Orthopaedic Flooring saw a lot of people come get the sensation that Charlotte has been recommending since having it installed at her and Carl's yard: "There are a lot of products that can be sold by telling you about it," Charlotte often says. "But this, when you actually walk on the product, it sells itself straight away."
As part of its partnership with Charlotte, Haygain was thrilled to be the title sponsor of last weekend's "Evening With Carl and Charlotte" and the Masterclass. Abby and the Haygain team look forward to Christmas with Charlotte, another Through The Levels Masterclass set for Saturday December 11 at Myerscough College in Lancashire.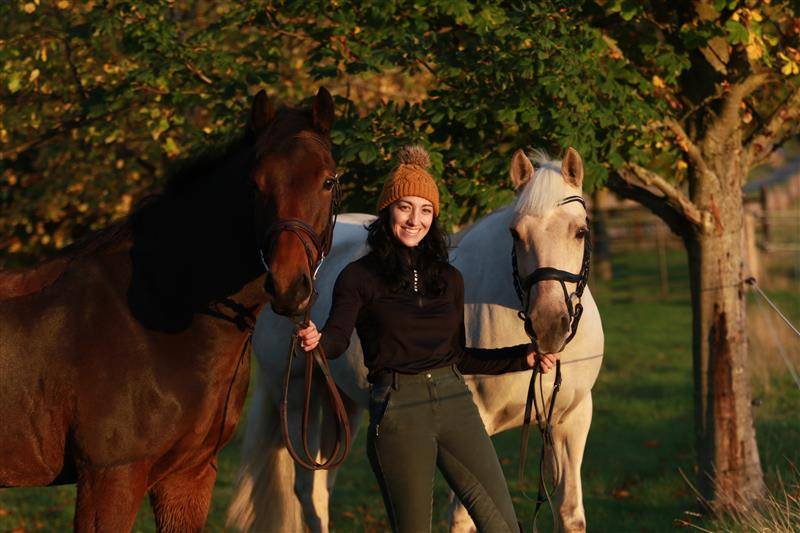 Abby with her horses, Hope & Luka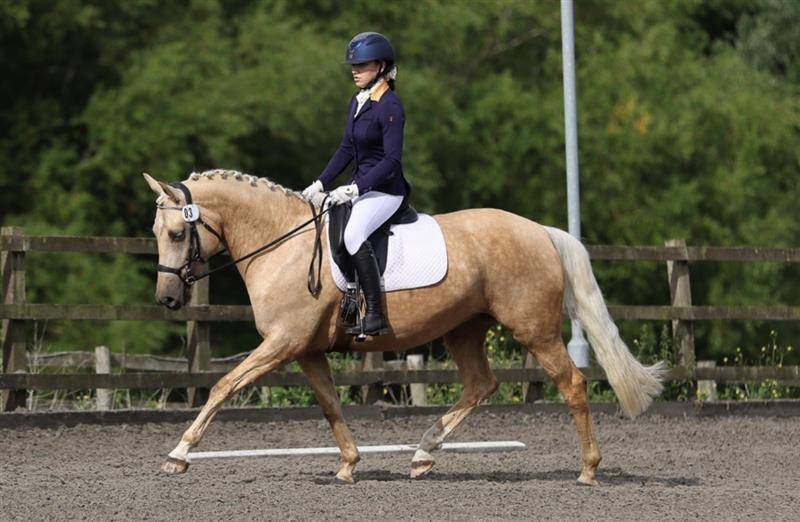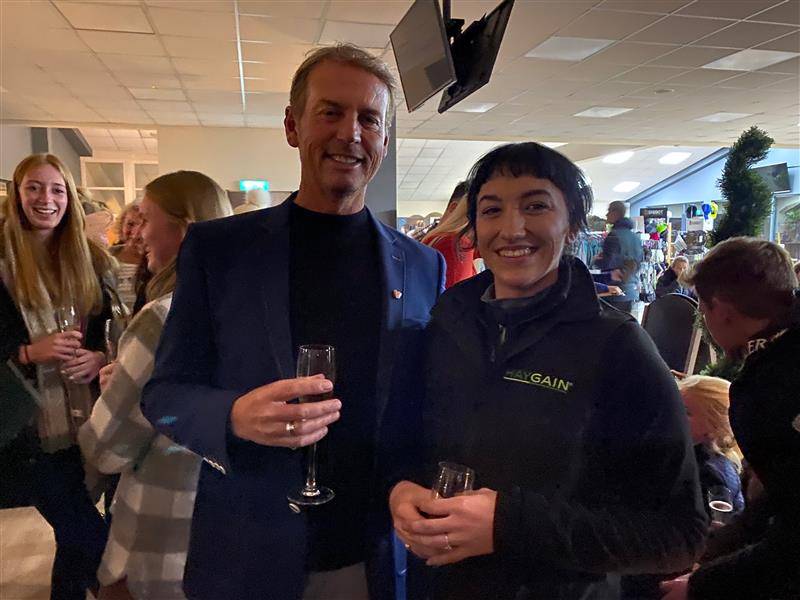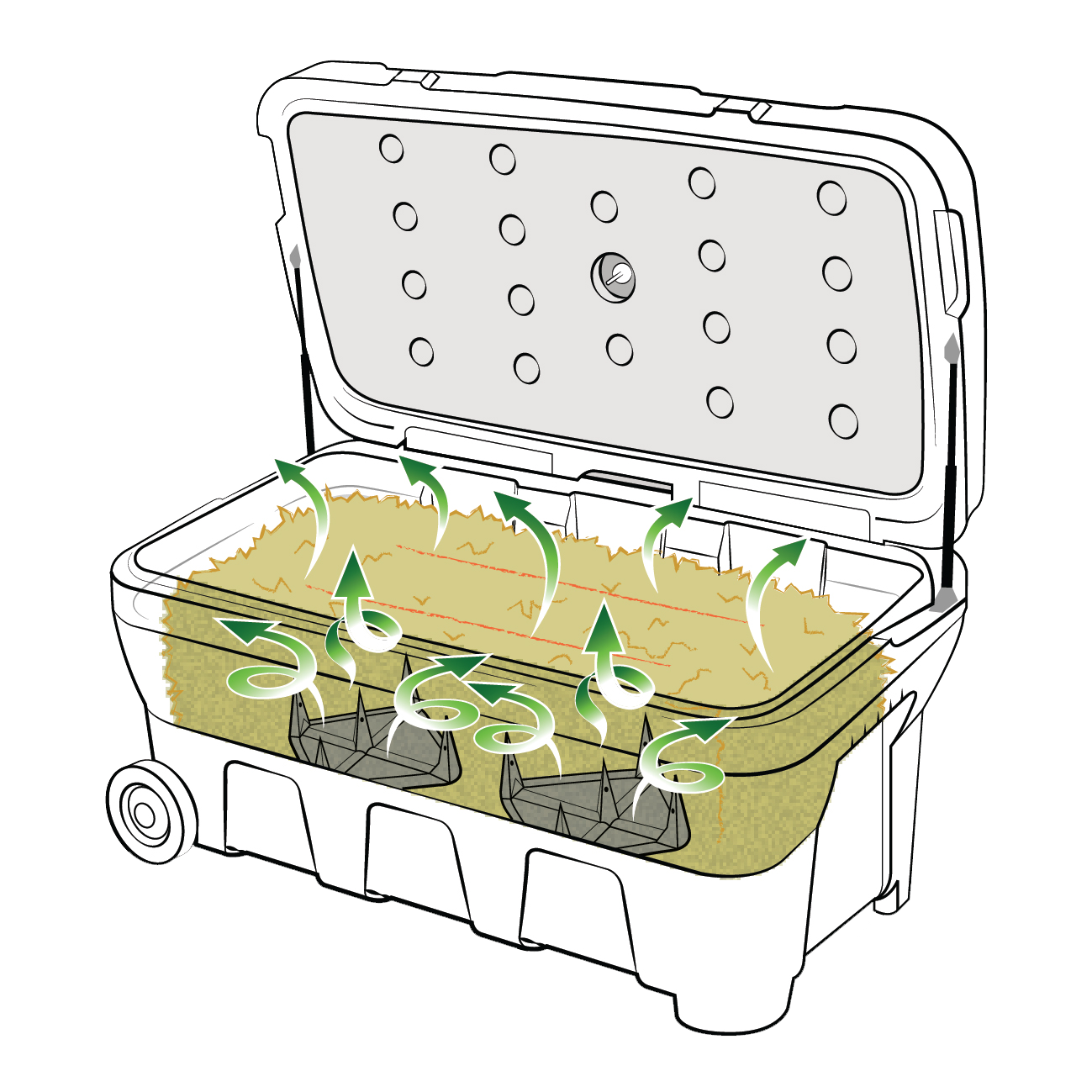 Want to know how it works?