May Madness: Badminton & Royal Windsor Horse Show

By Kim Miller | Equestrian Writer
A giveaway of an HG ONE Hay Steamer is already drawing entries as the Haygain crew embarks on back-to-back weeks of major equestrian competitions.
For the Badminton Horse Trials, Haygain is set up at 218 Withybed Way. And for the Royal Windsor Horse Show next week, Haygain will be ensconced at stand L190. It's two busy weeks of meeting customers, gathering feedback, and sharing the many ways in which Haygain Steamed Hay, the Forager Slow Feeder and ComfortStall Sealed Orthopaedic Flooring can help horses.
We love these events for many reasons: we get to see horses competing at the highest level with Haygain's help, and we talk to owners of "regular" horses who benefit just as much from our products.
Haygain High Temperature Hay Steamers, the Forager Slow Feeder and ComfortStall Sealed Orthopaedic Flooring will all be on display at both events.
The Haygain HG ONE giveaway is on now through May 14. You can enter at our stand at either show, or online here.
We are rooting for everyone in contention with special cheers for our Haygain #SteamTeam ambassadors.
At Badminton, that's Tom McEwen riding his Tokyo Olympic partner Toledo De Kerser and CHF Cooliser; William Fox-Pitt with Oratorio and Little Fire; Mollie Summerland and Charly Van Ter Heiden and Laura Collett and London 52 representing the home country.
U.S.-based Steam Teamers Will Faudree and Tamie Smith both ran the Land Rover Kentucky Three Day Event last week on different horses, then they crossed the pond Sunday night. They are here with Mama's Magic Way and Mai Baum, respectively.
At Royal Windsor, we'll have a special eye on Hay Steaming fans Scott Brash, Guy Williams and Joe Stockdale of the UK. Plus, Daniel Bluman, who is contesting the event on behalf of Israel, Martin Fuchs for Switzerland, Kent Farrington for the USA, Daniel Deusser of Germany and Kevin Staut for France.
Come see visit us at the Haygain stands, enter for a chance at the HG ONE Steamer and learn more about how the Haygain Way products support your horse's respiratory, digestive and overall health.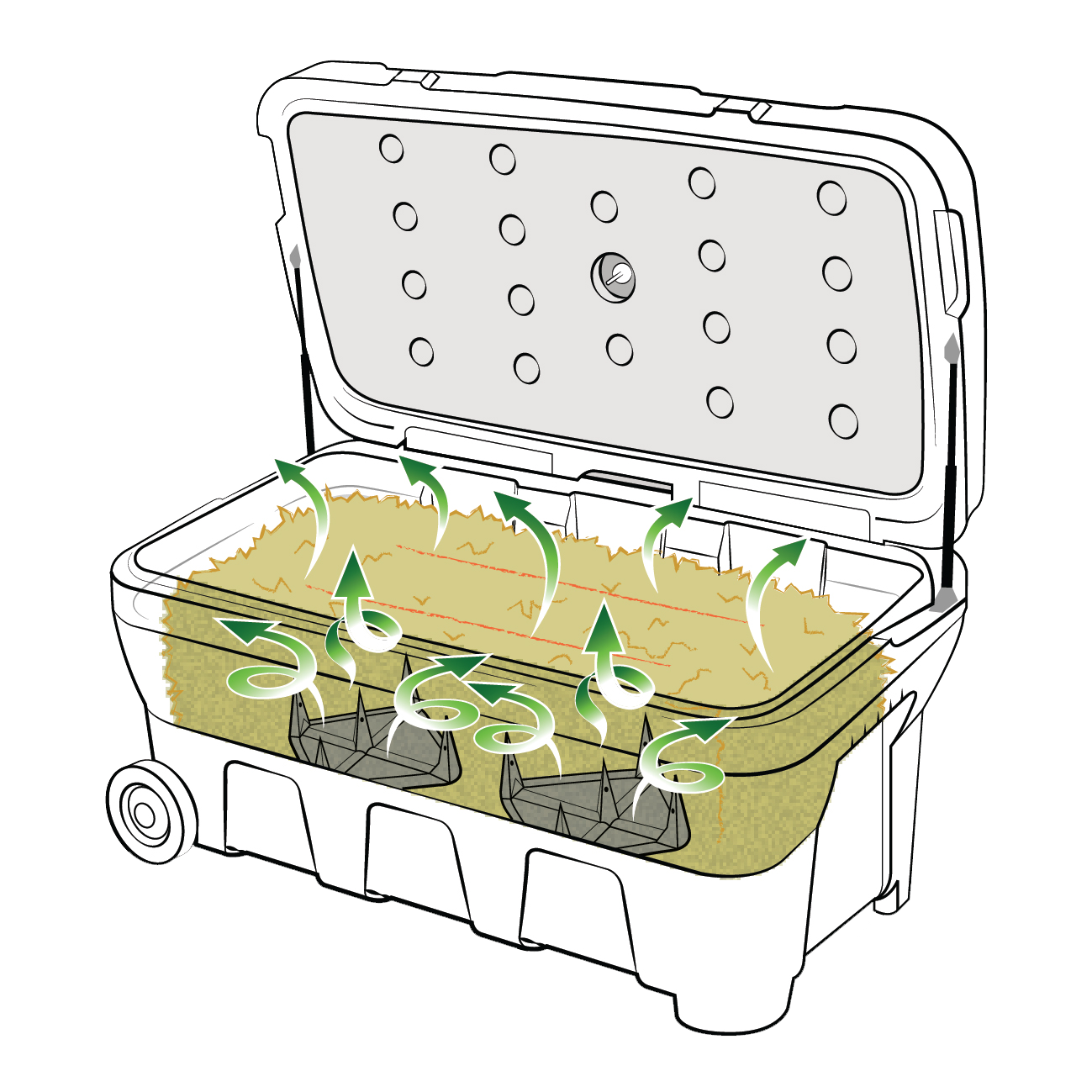 Want to know how it works?