Mollie Summerland: Luhmühlen champion ups her horses' respiratory health routine with Haygain
"Respiratory health is a massive priority and the Haygain Steamed Hay is a very important part of the system we've have in place for maintaining that," says Mollie Summerland. "It's a system in which I feel very confident and is invaluable to my horses."

By Kim Miller | Equestrian Writer
With her Badminton debut brewing, Mollie Summerland is taking things one day at a time. Now 24, Mollie vaulted from steadily rising British eventing star into the worldwide spotlight when she won last summer's Luhmühlen CCI5* in Germany. It was only the second 5* outing for Mollie and for Charly van ter Heiden, the Hanoverian gelding she has brought up through the levels.
"For sure that comes with an element of pressure," Mollie says of the win. "People now have expectations as I go into the biggest events in the world: Badminton and Burghley." Making the list of 85 accepted horse/rider pairs for Badminton, May 4-8, is an accomplishment unto itself and Mollie is undergoing final preparations with a realistic mindset. "I am going to enjoy the experience. I feel lucky and grateful that Charly in good form and able to go."
Fighting fit at 13, Charly has more than proven his ability to handle 5* cross-country tracks and show jumping and dressage tests. In his earlier days, there were worries about that because he occasionally finished canter work-outs with a bit of blood in the nostrils. This indication of broken blood vessels – exercise induced pulmonary hemorrhage - is common in racehorses and in others working at maximum respiratory capacity.
Mollie added a Flexineb Portable Nebuliser to her horse care tool kit several years ago. She uses it for treatments with the natural immune support of Silverplex antimicrobial solution. It helps horses expel mucus and the bacteria living in it.
Adding Steam to the Story
More recently, Mollie enhanced her horses' respiratory support by adding a Haygain High Temperature Hay Steamer.
Haygain's patented steaming technology is the only scientifically proven method to reduce up to 99% of the dust, mould, bacteria and other allergens commonly found in forage. These are the biggest causes of respiratory problems that affect over 80 percent of active sport horses, often with no obvious symptoms. Haygain steaming also adds moisture to the diet, supporting hydration and digestion, and its taste and texture entice even picky eaters to dive into their most important source of nutrition.
Charly had enjoyed and benefited from Haygain Steamed Hay when he had access to it at a previous yard. Mollie is happy to have the half-bale HG 600 steamer to at her Uffcott Farm base in Wiltshire.

Mollie planned to re-introduce Charly to Haygain slowly. "Over the winter we had the horses on haylage to help them with a bit of conditioning. I was a bit unsure of how they'd transition to hay because sometimes they can go off their hay after having the rich haylage for so long. We put up two hay nets, one with the haylage and one with Steamed Hay, and they ate the Haygain over the haylage straight away."
Charly gets first dibs on the Steamed Hay, followed the rest of Mollie's up-and-coming international string, a few of whom can be slightly picky eaters. "They are really eating it well. They're finishing their nets at night, which is really reassuring."
Mollie's easily portable steamer has been "super easy" to incorporate into daily management, at home and shows. "I have a groom who had never come across a Haygain before. I literally talked her through it once and now she finds it easy to use. It's easy to find a place for it on the yard and to pack into the lorry, and you can get a good amount of hay into it," she says of the popular model's capacity for 15kg of forage.
"Respiratory health is a massive priority," Mollie confirms. Regular Flexineb treatments and a Haygain diet are foundations to a management plan that addresses her horses' easy breathing from every angle. "We try to keep the barn open with good, fresh air flow all day," she notes of a detail veterinarians emphasize as critical to reducing respiratory risk in the horse's environment. In galloping work, Flair Nasal Strips help keep the air intake passageways wide open. "I now feel really confident of the system we've got," Mollie shares.
She likes her boutique-size program of about 10 horses because it allows individualization of care and training. Behind Charly in the string are talented youngsters including 8-year-old Flow 7, the gorgeous 5-year-old Mojo; and the 4-year-old stallion Captain Balu. Mollie credits many years of tutelage from Pippa Funnell as critical to her riding foundation. In addition to advice from Pippa, Mollie's current coaching team includes Carl Hester, Olivia Oakley, Jay Halim and Robin Dumas.
Bringing horses up through the levels has shaped her success, too. With Charly, that wasn't always easy: "I spent most of my days falling off of him," she told British Equestrian of her current superstar's early days. While the frequent falls are long behind, Charly continues to be a character. "When you walk into the stable, it's clear he knows he's the king of the barn. And he knows when he's at a show. His whole body quivers because he loves it. That's a nice feeling knowing that your horse really enjoys his job."
Charly's peak form and the quality of Mollie's string of up-and-comers bode well for her longevity in the international spotlight. Her one-day-at-a-time mindset doesn't allow for thinking too far ahead, but her inclusion in British Equestrian's Olympic Ambition Programme for Paris 2024 confirms that sport leaders are doing exactly that and with good reason.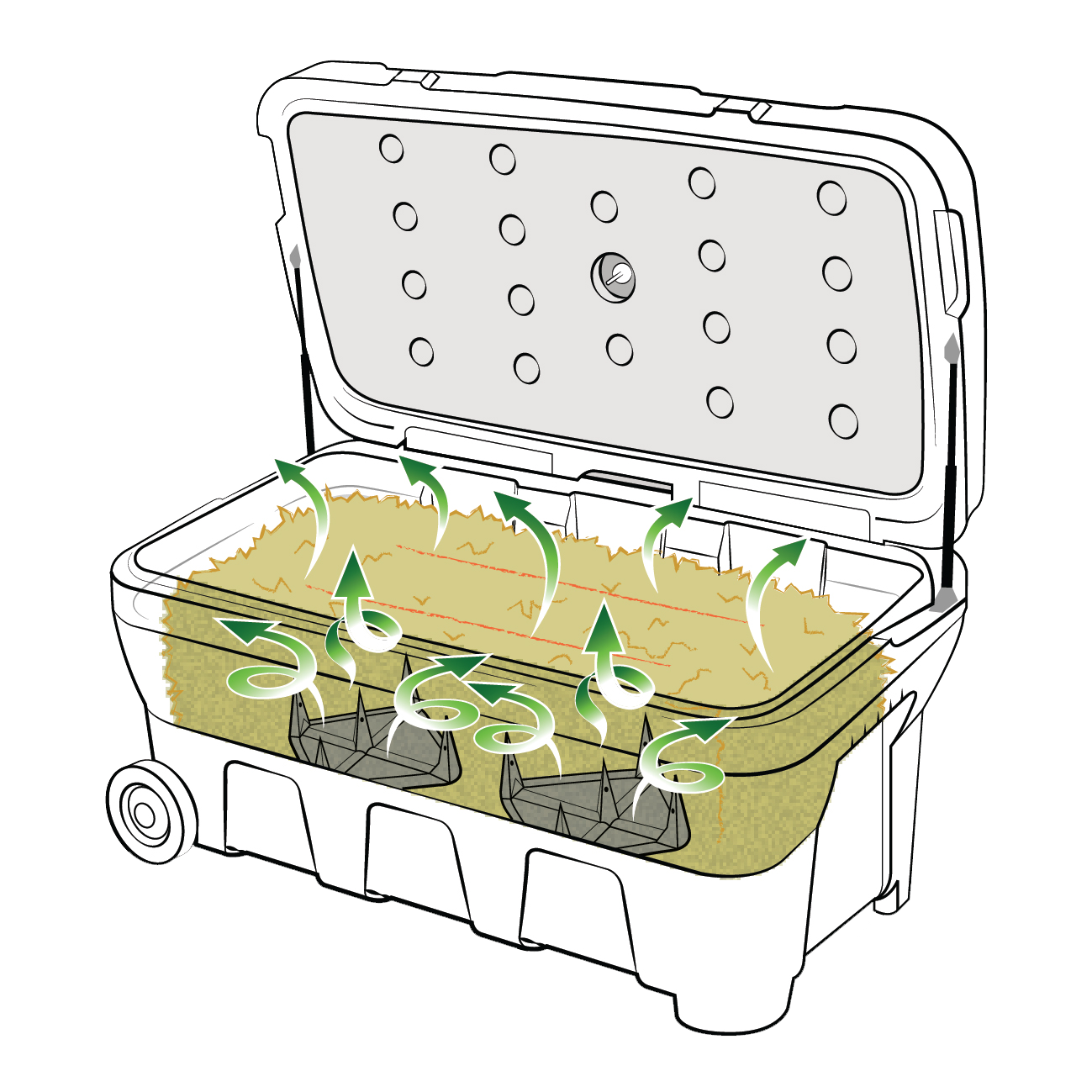 Want to know how it works?