Redwings Horse Sanctuary Welcomes Haygain's Help
Hard-On-Their-Luck Horses & High Performers alike benefit from Haygain Steamed Hay.

By Kim Miller | Equestrian Writer
One "Lexus" is a shiny, fit eventing contender who represented his country in Three Day Eventing in Tokyo this summer. Another "Lexus" is a shy bay mare receiving specialised care at the veterinary hospital at Redwings Horse Sanctuary headquarters in Norfolk.
Their back stories are worlds apart, yet they share more than a name. Both have been helped by Haygain Steamed Hay.
Introduced in 2009, Haygain High Temperature Hay Steaming gets a lot of glory for supporting elite equine athletes competing at the highest levels of equestrian sport. At this summer's Olympics, for example, eight out of 10 top show jumping teams had an assist from steamed hay, and Team Great Britain's Team Gold and Individual Silver medalist Tom McEwen has been a devout steamer from the outset. Out of the limelight, Haygain Steamed Hay is equally beneficial to horses in all circumstances.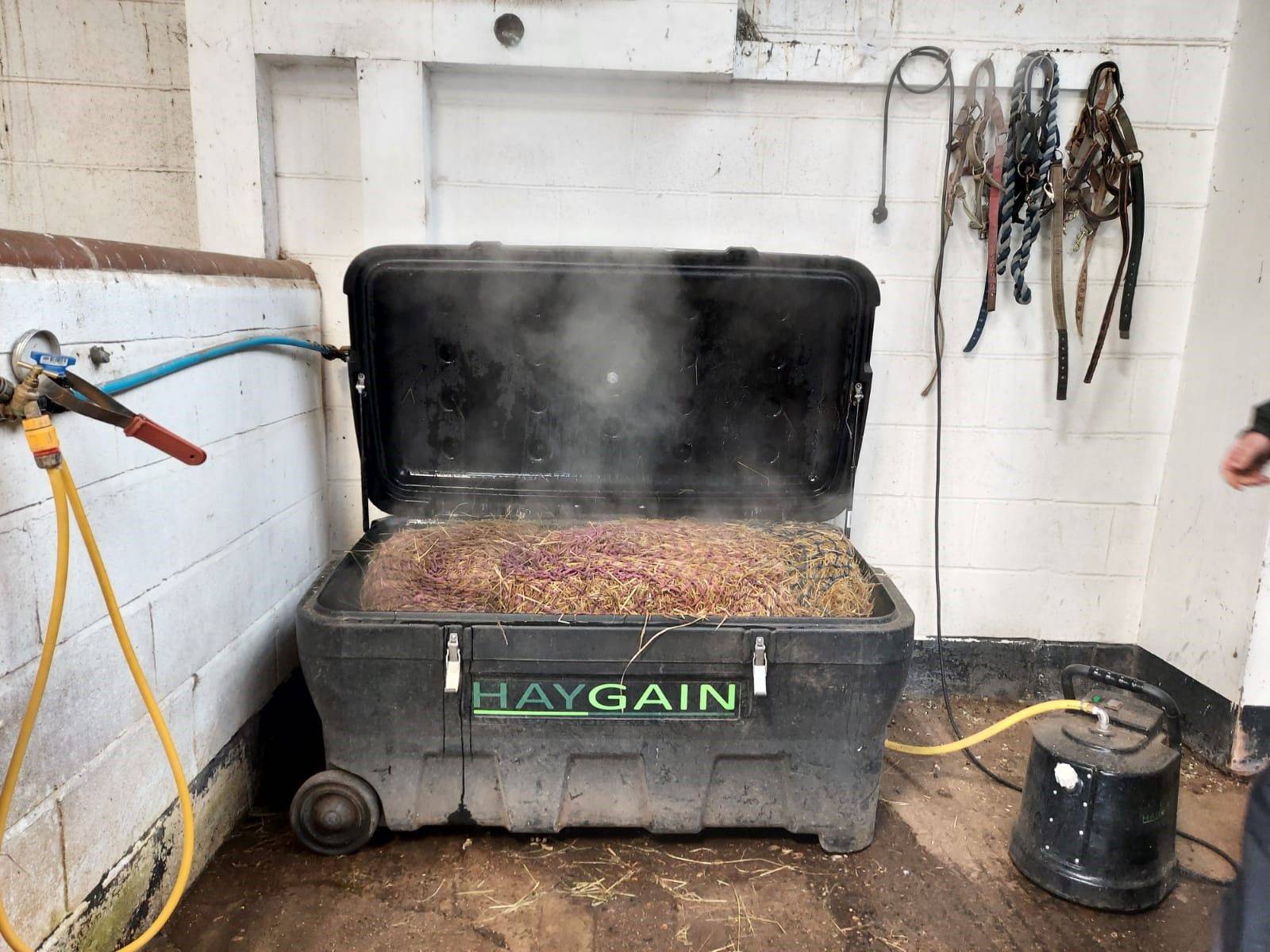 At Redwings, that's especially true for Lexus, and several other of the 2,000 horses, ponies, donkeys and mules the U.K.'s largest horse sanctuary currently cares for. All have been taken in from situations of abuse and neglect. The bay mare Lexus, for example, was found frightened and alone in Hadlow Down with a deceased foal presumed to be hers nearby. She was one of 18 horses Redwings took in from another rescue endeavour that closed in 2019.
While Steamed Hay's benefits to respiratory health are often the primary benefit cited by elite athletes, appetite appeal and extra moisture content are often the priorities for horses with more basic needs.
Grug, a permanent Redwings resident for five years, was happy to be switched to steamed hay from soaked hay. Unlike soaking, Haygain Hay Steaming does not leach nutrients and the hygienic benefits of steaming remain in place for at least 24 hours after steaming. Conversely, hay soaked for even just 10 minutes can sustain a dramatic increase in fungal and bacteria growth.
Scientific studies confirm Lexus and Grug's response to steamed hay: most horses prefer the taste of steamed hay to that of soaked or dry hay.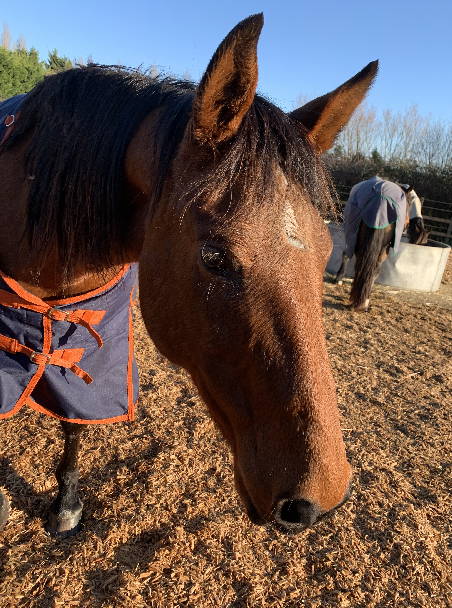 "While trialing, testing and training with the Haygain, we offered some fussy eaters who were in vet care the steamed hay and immediately they ate it," reports Talita Arantes, Norfolk Operations Manager. "I remember one of the ponies was in vet care for a while for some dental work up, and he was being rather fussy even with haylage and soaked feeds. Then I asked the yard coordinator if I could offer him some Haygain Steamed Hay and her comment was 'You can try, but he has been quite fussy lately, so I doubt he will want hay.' To our surprise, he happily munched on it as it was offered."
Since Haygain donated a full-bale Haygain HG 2000 steamer to Redwings, fussy eaters have been first in line for Steamed Hay. Along with good taste and higher moisture content, Steamed Hay is virtually free of the microscopic dust, mould, bacteria and other allergens commonly found even in forage of good nutritional quality. That's where the respiratory benefits so appealing to top performers come from.
Good Work On A Grand Scale
The Redwings Horse Sanctuary began doing its good work 37 years ago. A small pony named Sheba inspired a small group of horse lovers to make a difference and they've been doing so on a very large scale for many years. Along with the horses, ponies, donkeys and mules living in its home county of Norfolk, in Aylsham and Caldecott, the Redwings team cares for its charges at satellite locations in Ada Cole, Essex; Angus, Scotland; and Oxhill, Warwickshire. Redwings also has 500-plus horses living in Guardian homes placed through its re-homing program.
Early this past summer, Redwings was happy to expand visiting hours although reservations through its website are requested to keep groups at COVID-safe levels.
The Sanctuary would love to put itself out of business. Educational efforts aimed at helping prevent abuse and abandonment are an important part of its work. "Welfare is at the heart of everything we do" is the modus operandi for staff and the many volunteers who help care for the horses and educate the public on their needs.
Like the two Lexuses, Redwings and Haygain have different back stories and a common denominator: in this case, their mission of helping horses.
For more information on Redwings Horse Sanctuary and how you can help, visit Redwings website.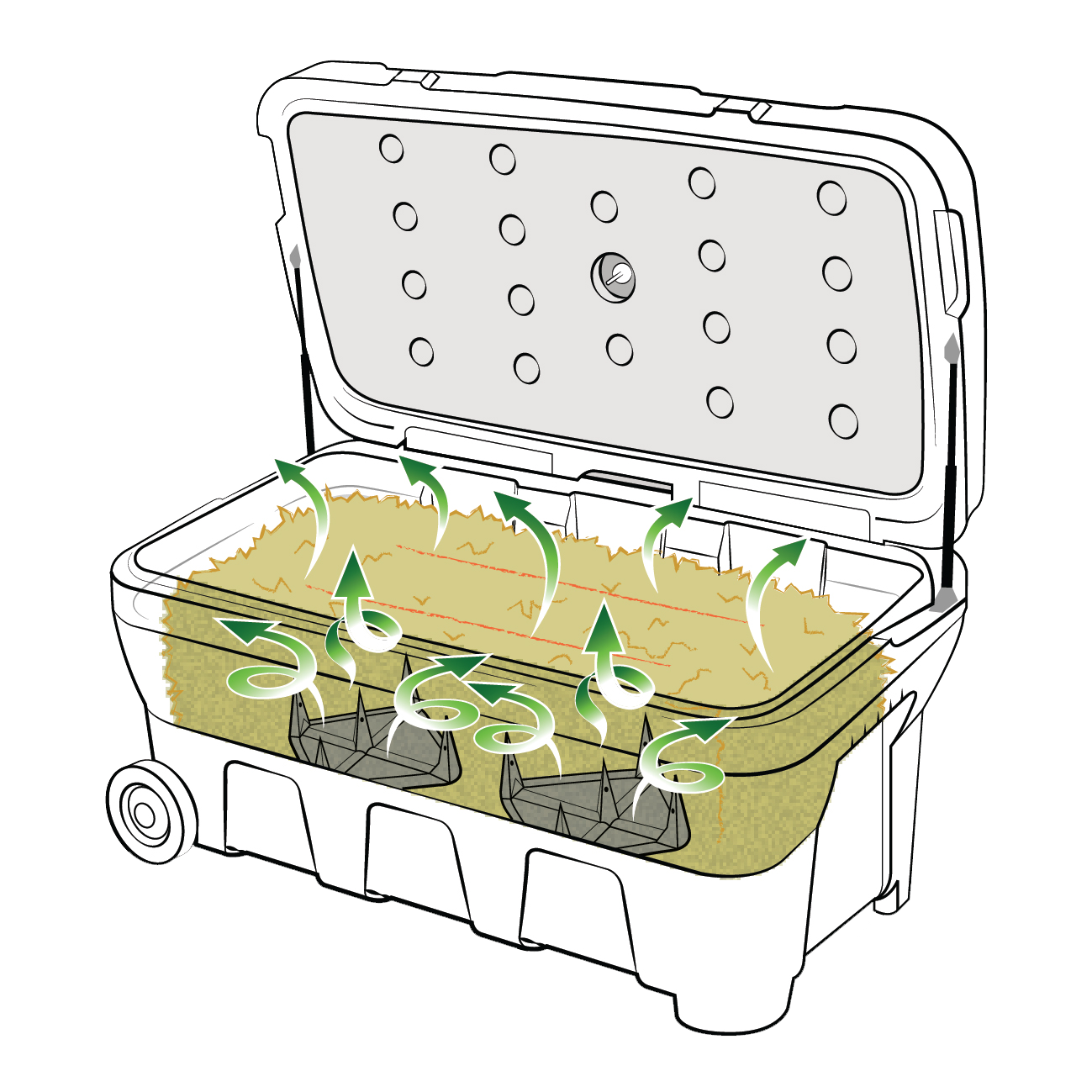 Want to know how it works?