Below are details of some of the dealers stocking Haygain, for information on all our dealers click here to view our map.
Farmvet
At FarmVet we put the health of your horse and pets above all else.
We are a unique retailer of both equine and pet pharmaceuticals , a variety of supplements, healthcare and wellness products, therapy equipment tack and barn supplies.
Shop with us online (click the button on the right), visit one of our stores, or call (888) 837 3626
FarmVet Headquarters & Pharmacy
FarmVet Warehouse - Franklin, TN
549 Mount Hope St. Suite 1
FarmVet Warehouse - Wellington, FL
11320 Fortune Cir Suite G4
Store Phone: 561-557-3537
Oakwood Manor
Established in 1992, Oakwood Manor is a private stable where we specialize in one-on-one attention to our horses and our students. With over 25 years of experience coaching, judging, conducting clinics and competing at the local, regional, and national levels, owners Mike and Nicky Kurty guarantee you will be in capable hands.

Contact: Nicole Kurty
673 East Hill Road
Binghamton, NY 13901

Email: nicky@oakwoodmanor.biz
Call (607) 427-6875
---
Contact: William S Miller
1269 Seeneytown Road, Dover, Delaware 19904

Call 303 653 5015
---
Heritage Equine Equipment
"The team at Heritage Equine Equipment is excited to be a supplier for Haygain! We look forward to assisting our customers with their Haygain products, Comfort Stalls and our custom build stall components. Please email, call or text us to let us know how we can assist you."
Marybeth Hopkins

Contact: Marybeth Hopkins
---
Coastal Equine and Livestock Supply
"We were approached by a Haygain representative and immediately saw the value this technology would bring to the local harness racing community as well as several of their current customers competing in performance applications. We're so excited to offer a solution to owners of horses looking to find relief from a variety of respiratory and allergen related ailments in the humid peninsula and Mid-Atlantic region."
Toni Thompson
 
Contact: Toni Thompson
Coastal Equine and Livestock Supply, 19098 County Seat Highway, Georgetown
Delaware
19947
Call: 302-841-0176
tappahannacreek@gmail.com
---
Dressage Advisors
"We bring over 40 years experience to our young company here in Palm Beach. Lisa is lucky enough to be in full training with Robert Dover, USA Olympic dressage coach and trainer extraordinaire. Her past experience includes apprenticeships with Canadian Olympic trainer and master equestrian Neil Ishoy and Canadian Equestrian, Olympic, and World Championship team member Gina Smith, as well as several Florida seasons with USA Olympic team member Heidi Ericksen."
Lisa McLeod
 

Contact: Lisa McLeod
Dressage Advisors
Loxahatchee, FL 33470
Call: 561-846-0209
---
Moore's Ranch LLC
"Moores Ranch farm nearly 1000 acres of quality hay, have a retail store at the farm and a mobile store for events in the tri-state area (MI, IN, OH).
 
"Haygain Hay Steamers and ComfortStall Equine Flooring make perfect sense, for the health of the horse."
Jay Moore
 

Contact: Jay Moore
Moore's Ranch LLC
187 Mauer Road
Union City
Michigan
49094
By Phone: 517-462-6516
Cell: 517 462 6516
Email: moore49094@gmail.com
---
Serenity Ridge Farm LLC
Haygain is proud to join the select line-up of equipment available through Serenity Ridge Farms, owned by renowned physical therapist Sharon Classen, a top body worker for elite equine and human athletes. As a licensed practitioner with years of training and hands-on experience, Sharon prioritizes the science of healthy horse management in all Serenity Ridge endeavors. As manager of the import, development and sales side of Serenity Ridge Farms, Sharon's daughter Kelly Davis leads the search for ideas and equipment that can improve their horses' health and performance.
 
Contact: Kelly Davis

Serenity Ridge Farm
23030 Dutch Hall Road
Bennington
Nebraska

By Phone: 402-689-5800

By e mail:
srfomaha@gmail.com
---
Knot Brand New
"We are a Western consignment store - with a twist! In addition to a full range of tack we also feature local Idaho craftsmen and artists, in addition to new and used (including vintage) Western clothing and home decor. Drop in our see our range of high performance Haygain hay steamers!"
Madison Randall

Contact: Madison Randall
Knot Brand New
201 N. 21st Ave.
Caldwell, ID 83605
By Phone: 208-412-2045

By email:
knotbrandnew@hotmail.com
---
Jopps Tack
"In 1965 Art and Virginia Jopp began a tradition that has lasted over 50 years and continues through the family today. Many improvements and changes have been made over the years but the core values of honesty and customer satisfaction are still firmly in place. The quality of the products we sell and the service and product knowledge we provide are what we strive to excel at."
Jacqui Neil Bennett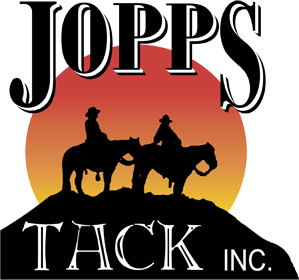 Contact: Jacqui
Jopps Tack Inc.
2579 Tribble Dr, Port Orange,
FL 32128, USA.
Phone: (386) 761-4756
Email: joppstack@gmail.com
---

Contact: Shawna Lambert
Tack Shack of Ocala Inc.
481 SW 60th Ave.
Ocala, FL 34474

By Phone: 352-873-3599

By e mail:
tackshackocala@yahoo.com
Tack Shack of Ocala Inc.
"Tack Shack of Ocala, owned by Marti Haught, is located in Ocala, Florida, the "Horse Capital of the World". Two full stores offering Race, English, Western, In House Tack Repair, Blanket Wash & Repair, Embroidery and Custom Work of the highest quality.

Exceptional customer service, attention to detail, custom work and special orders are all an integral part of our company philosophy. Truly Your First and Only Stop for Equine Shopping....The Horse Lovers Candy Store!"
Shawna Lambert
---
Valley Vet Supply
"Valley Vet Supply, a premier online retailer for over 30 years, helps livestock producers be more profitable, enables equine enthusiasts to pursue their passion, and aids pet owners in maximizing the enjoyment of their pets. Headquartered in Marysville, Kansas, Valley Vet Supply is owned and operated by the same veterinarians that founded the company in 1985.
Our mission is to be the authoritative source of quality products and product information, anticipating the needs of our customers and providing solutions with friendly, expedient customer service."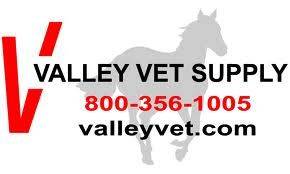 ---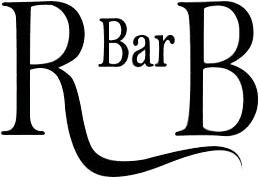 R Bar B
Contact: Russ Brown
3256 NE 39th St
R Bar B
"Our family business began in 1998 as a small saddle repair shop in a renovated chicken coop. Over the years our leather shop has expanded into an 8000 square foot store full of saddles, tack, hats, boots and clothing.
Along with the Western Store we have an outside arena where we hold equine events. Events include, team roping, barrel racing, EXCA, UHCA, KSHSC, NEKSAG and Next Generation Rodeo. Be sure to watch our calendar of events and follow us on Facebook."
 
---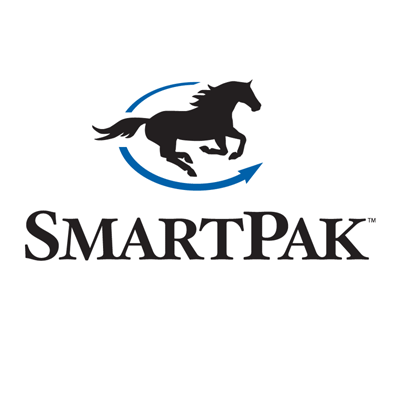 SmartPak Equine Office Headquarters
40 Grissom Road, Suite 500
Plymouth, MA 02360
Phone: 1-800-461-8898
Fax: 1-774-773-1444
Smartpak
"It all started with a horse named Westley. Our founder, Becky Minard, loved a horse named Westley. Westley's vet said he needed daily supplements, so Becky bought them right away.
But it wasn't long before she noticed they weren't getting fed every day... and that Westley wasn't alone. Turns out supplements were a struggle for horse owners and barn managers everywhere!
Our horses continue to inspire us today.
(And so do yours!)"