Did you know....

Heaves, otherwise known as Recorrent Airway Obstruction, is the most prevalent lung disease seen in horses

How does it show itself?

In most cases it doesn't, and may go undetected. You may however see the following:

- Occasional coughing

- Reduced performance (e.g. reluctance to respond to aids)

- Mucus from the nose

- Increased respiratory rate

- Increased abdominal effort

- Abnormal lung sounds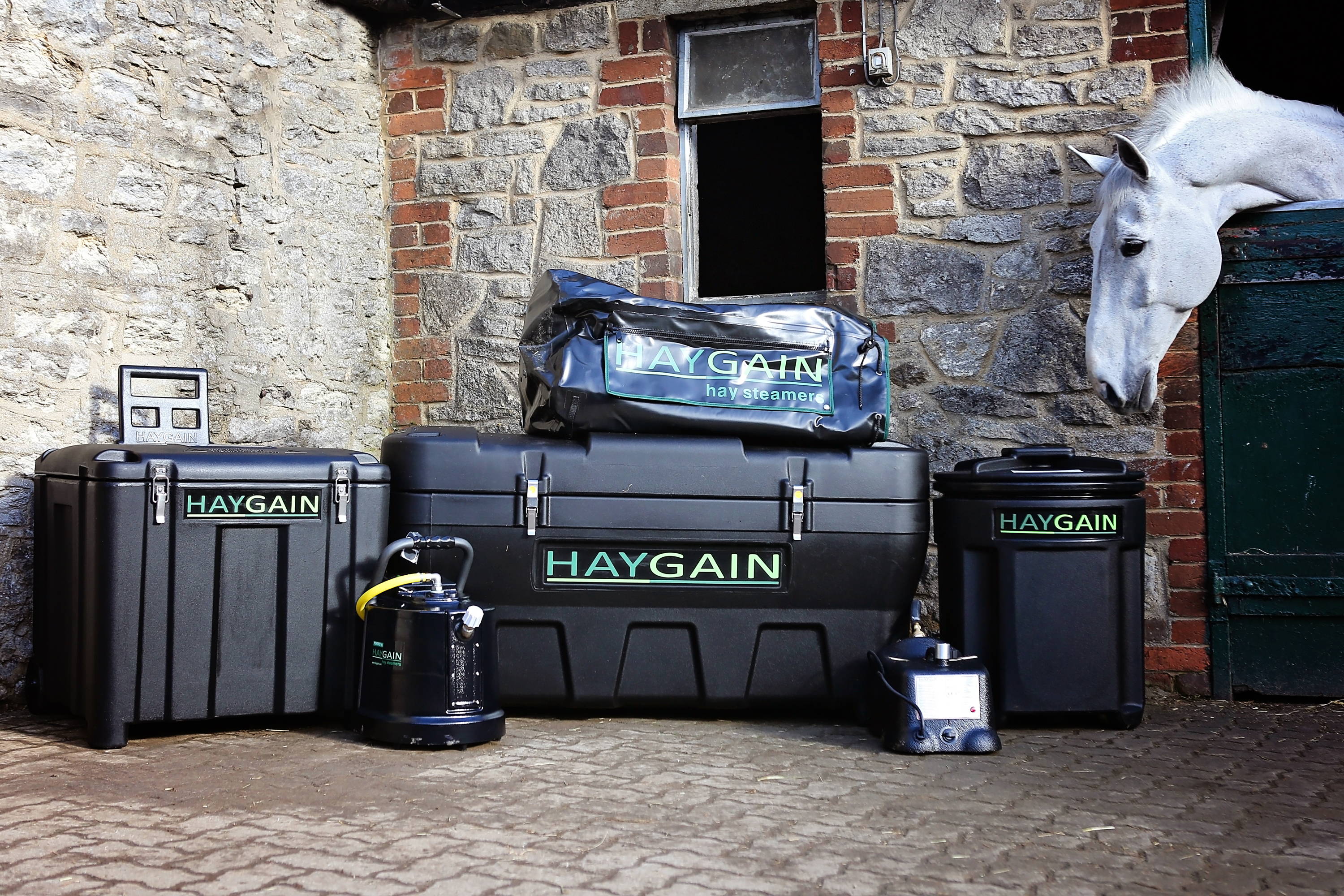 Why does it matter?

Horse heaves is a chronic condition that can threaten your horse's long term health and performance.

How can Haygain help?

Taking steps to minimise exposure to the airborne respirable dust will undoubtedly reduce the risk of Heaves.

The dust in hay is a key cause of respiratory inflamation. Steaming hay with a Haygain hay steamer eliminiates respirable dust particles, killing mould, bacteria, fungal spores and mite faeces.

Reducing stall dust and ammonia off-gasing is also important. Haygain's ComfortStall sealed, orthopaedic flooring reduces bedding requirements by up to 75% and being sealed and hydrophobic, removes ammonia off-gassing caused by urine.
Why Not Soaking?
Soaking hay in water wets airborne particles to keep down dust, but there are a number of obvious disadvantages to this method:
It is a physically arduous, cold, wet and messy task
It uses 60-100 litres of water
Soaking leaves live micro-organisms in the hay; these quickly multiply, particularly in warm, damp conditions, thereby compromising the hygienic quality of the forage
Soaking hay reduces respirable particles but leaches nutrients out of the forage and, as with partial steaming, bacteria levels increase by two to five-fold. This produces poor quality, more contaminated forage which can raise the risk of enteritis and colic. High losses of WSC, protein and minerals occur when hay is soaked for as little as 10 minutes
These nutrients in the waste water produce a post-soak liquid 9 times more polluting than raw sewage which must not be disposed of in storm drains.