Steaming hot deals for hot weather health!
As temperatures rise this summer, dehydration needs to be top of mind for horse owners across the US.
According to Dr David Marlin (2018), Professor in Physiology at Oklahoma, dehydration can negatively affect both health and performance, including a worsening of respiratory diseases such as IAD, thickening of mucus and poorer/slower clearance from the airways, and during transportation an increased risk of "shipping fever" (pneumonia).
To help we're offering an incredible 10% discount on all three of our steamers, the portable HG One, the half-bale HG 600 and the one-bale HG 2000. That's a saving of up to $289. But hurry - the offer is limited to this week only and expires Friday June 29th.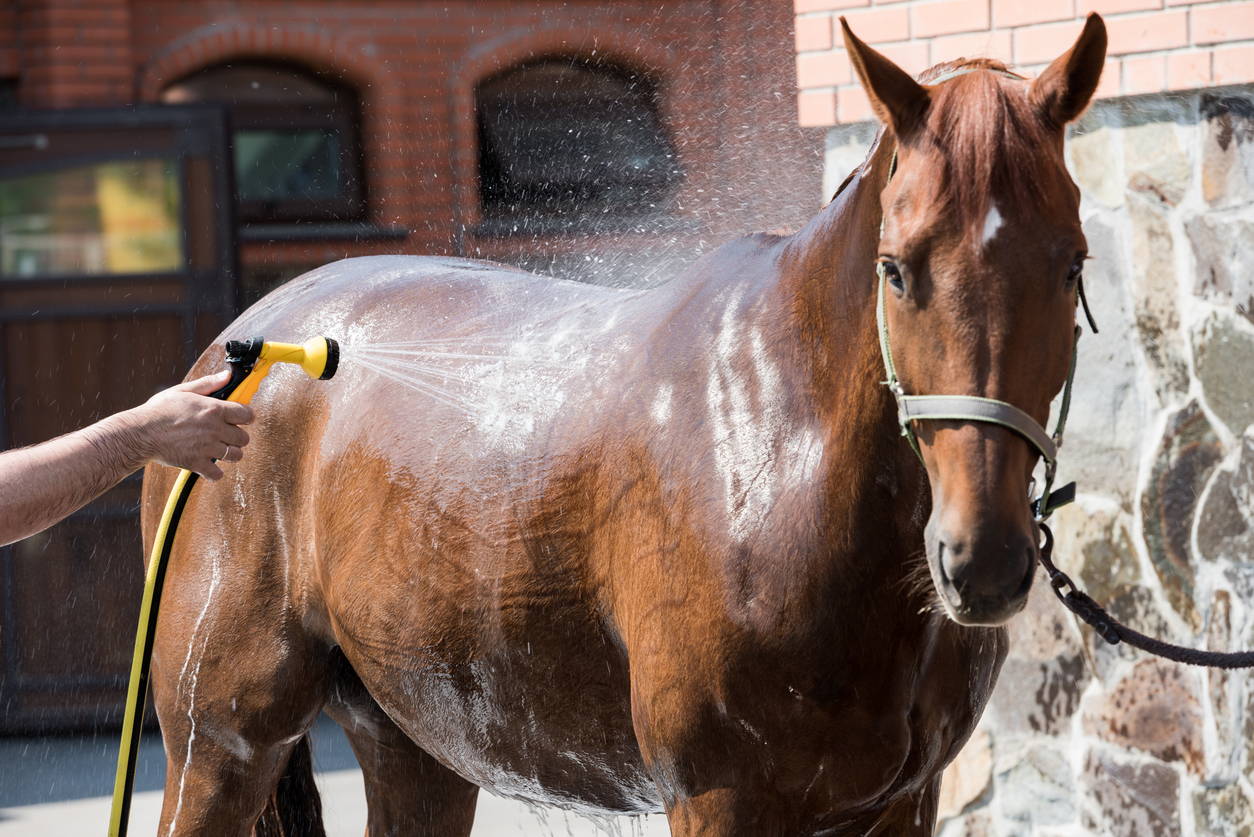 For many horses and owners the best solution is to keep horses inside during the hottest parts of the day, which means they need to be fed hay. However hot and humid conditions can also lead to increases in mold growth, which if eaten can lead to liver damage, increased risk of colic and if inhaled can cause or worsen equine asthma. According to Dr Marlin steaming hay not only kills the mold spores, but is a good way to increase water content and offset dehydration. Studies by Earing et al (2013) found that steaming hay increased the water content by 3 times, from 8% to 23%.