A running nose could be a sign of respiratory disease
If your horse suffers from a running nosr it could be a sign of a respiratory disease.
Other symptoms of a respiratory disease include:
Occasional coughing
Reduced performance (e.g. reluctance to respond to aids)
A recent study* found 84% of horses studied had Inflammatory Airway Disease (IAD).
What people say about Haygain steamers
HG 600 :
"Fantastic. I have had my Haygain steamer just over 2 years and absolutely love it. If I give my horses dry hay it makes them cough but when they have steamed hay the coughing stops. I wouldn't be without it."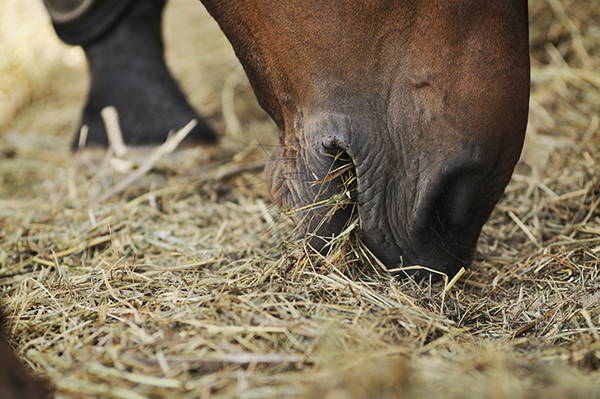 Why is it important to steam hay?
IAD is detrimental to the horse's comfort and performance. But the same study* found steaming hay using a Haygain hay steamer reduced the incidence by 63%.
Other benefits of a Haygain hay steamer include:
Kills mold, bacteria, fungal spores and mites
Retains the nutritional value of the hay
Improves the palatability of the hay
Is suitable for laminitic, colic-prone and post-operative horses
"Brilliant! Wish we had bought one sooner. The horses love it! Horses which you used to be on soaked hay for health reasons, do very well on the steamed hay. Very economical on water compared to soaking and so easy to use. Would never go back to soaking. A fantastic product, Thank You!"
* Scientific Research References:  
- American College of Veterinary Internal Medicine, June 2016, "The Prevalence of Fungi in Respiratory Samples of Horses with Inflammatory Airway Disease" by Dr. J Dauvillier and Dr. E Westergren
- Journées de la Recherche Equine, March 2017, "Fréquence des moisissures dans les prélèvements respiratoires des chevaux atteints d'IAD" by Dr. J Dauvillier and Dr. E Westergren