Travelling away from home?
The Haygain Forager comes apart easily while still being very secure and sturdy when in use. It packs away into a small space that won't take up too much space in your lorry.
This enables your horse to be fed in a way they are familiar with when away competing. This keeps them happier and less likely to stress in an unfamiliar environment.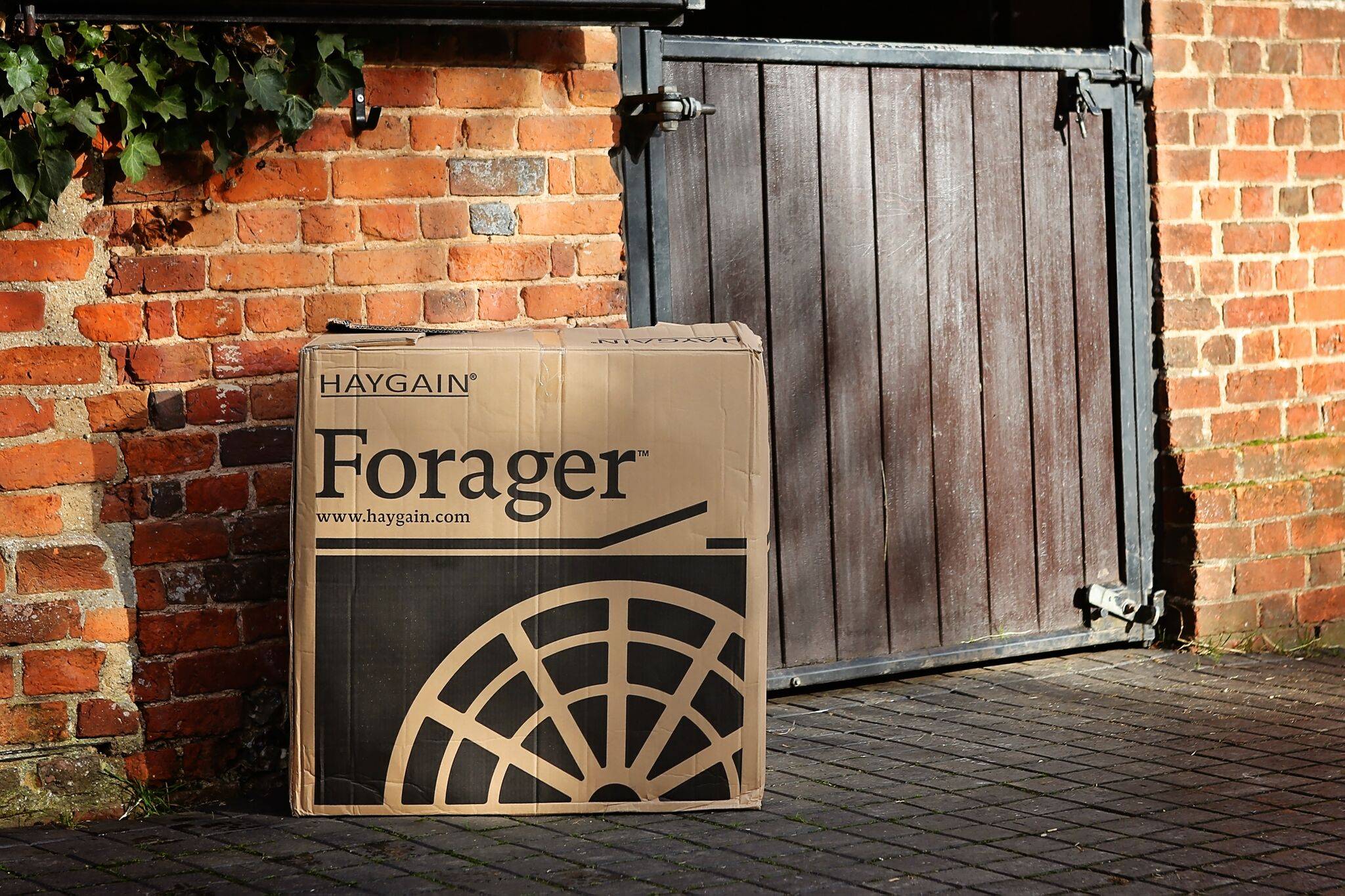 While promoting a healthy gut and reduced risk of colic.
What people say
"LOVED by me - using 1 to 2 less bales of shavings per week per stable, and LOVED by my horse - no more spoiled haylage." S Anderson.
"The forager is a really great idea, I love it and so does my horse. It's great to see him 'nibbling' at the hay instead of yanking from a hay net." Jackie L.
"Just love the Forager! Easy to assemble and use. No wasted hay in bedding anymore. Contented horse......he's yet to completely empty the Forager overnight and understood the concept straightaway !! Would recommend to anyone!" A Robinson.
"Excellent way to feed, easy to set up and use and the mare took to it with no issues. no more hay dragged through the bed, much cleaner bed and less wastage all round. wonderful product, well produced. highly recommended" A Cheetham.