Respiratory problems in horses are frequently the cause of poor sportive performance.

Nebulization is one of the ways to effectively treat the symptoms that are associated with mild to severe airway disorders.

Flexineb Nebulizers are used and recommended by veterinarians, professional riders and horse owners all over the world.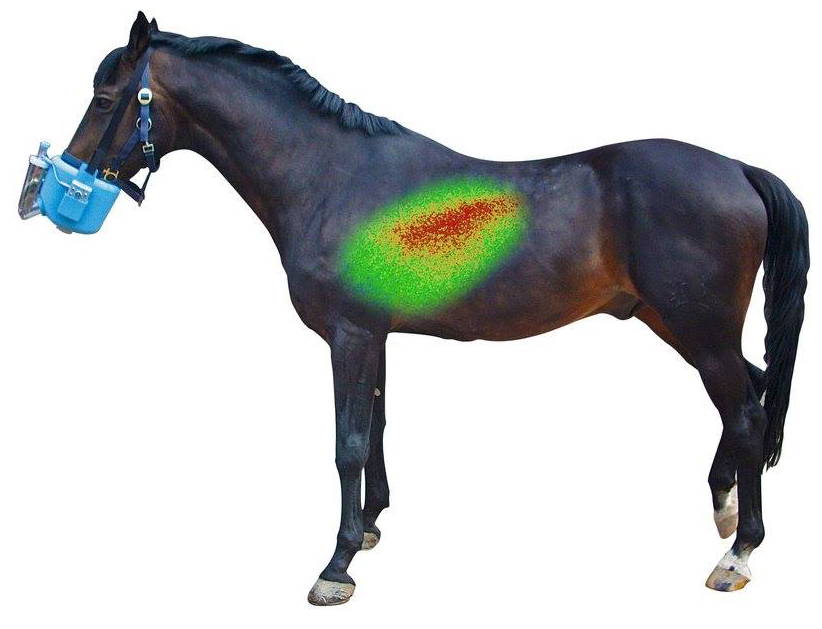 Respiratory problems in horses are frequently the cause of poor performances. The most frequently occurring lower respiratory tract disorders are:
Equine Asthma (mild or severe). Previously known as:

Chronic Obstructive Pulmonary Disease (COPD)

Inflammatory Airway Disease (IAD)

Recurrent Airway Obstruction (RAO)

Exercise-Induced Haemorrhage (EIPH) - also known as Bleeding
Typically, their treatment includes systemic administration of drugs using injections or the oral route, however administration via inhalation through horse nebulizer masks and inhalers are now considered to be a viable alternative way to treat respiratory disorders (including breathing, airway or lung problems).
If you're horse has any of the symptoms below we would recommend seeking professional veterinary advice:
Coughing - It is not normal for a horse to cough, even just occasionally .
The material contained in this website is presented for information purposes only. The material is in no way intended to replace professional veterinary care or attention from a professional veterinary surgeon.The advice given in any of our web pages cannot be used as the basis for a diagnosis or choice of treatment.Haygain Ltd advises that you should always consult a veterinary surgeon about any queries with animals under your care.
Find out why Flexineb offers the perfect solution to effectively treat and manage the symptoms of
respiratory conditions in horses.