Why ComfortStall?
ComfortStall offers an impressive list of benefits:
Improved joint health, improved respiratory health, elimination of hock sores, improved quality of rest, relief from the symptoms of laminitis, reduced need for stall bandaging, thermal insulation, less bedding (some claiming as much as 75% less), less cleaning time, and no floor maintenance required.
Improved respiratory health
Did you know? Urea build up in the stall off-gasses as ammonia and high levels can cause bronchiolar and alveolar edema and airway destruction resulting in respiratory distress or failure (New York State Department of Health).
ComfortStall's Flooring System is sealed and impermeable, preventing the build up of urea and ammonia off-gasing; not to mention the significant reduction in stable dust.
Up to 75% less bedding
The design of our stable flooring uses a combination of a soft foam underlayer and a sealed rubber membrane, which not only provides superb comfort for your horse, but also has better thermal insulation compared to traditional stable flooring. This greatly reduces the need for bedding to keep your horse comfortable and warm. In fact the savings mean a payback on your investment typically in less than one year!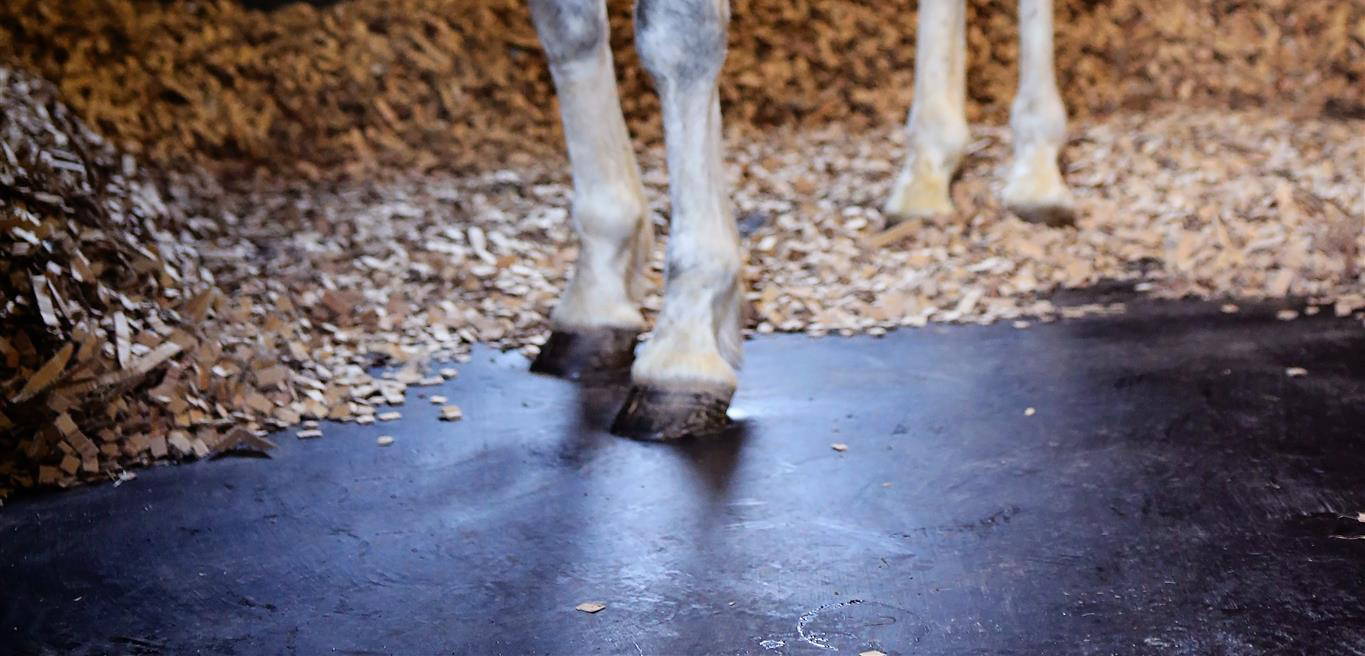 The choice for Deeridge Farms
"It's like sleeping on a mattress, but softer." Deeridge Farms Stable Manager Carly Kaber shares her experience with the ComfortStall orthopedic flooring system.
Deeridge Farm is a custom built show ground in the heart of North American equestrian sport, Wellington, Florida. Deeridge host the Palm Beach Masters, one of only seven North American, east coast qualifiers for the Longines FEI World CupTM, as well as the Deeridge Derby, the highest level of hunter competition.
The choice for Cornell University Veterinary Hospital
1,000 horses a year at Cornell University Veterinary Hospital, one of the top 3 veterinarian hospitals in USA, recover from surgery on a ComfortStall®.
Today at Cornell University Veterinary Hospital's Surgery and Anaesthesia Department, up to six horses a day undergo surgery, and afterward, every horse recovers on ComfortStall® flooring.
A thousand horses a year would test the capabilities of any stall flooring, especially in a veterinary hospital environment where the strictest biosecurity measures include sterilizing flooring and walls with caustic ingredients between every equine occupant.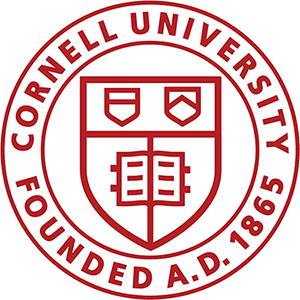 What they're saying about us
"The foam under-surface padding has held up very well! We still have the original foam in all of the recovery stalls since 2005. Overall, it appears to be the best surface we have come across. In my opinion, as a horse owner, I think it is far superior to regular rubber mats for normal stabling." 

Ann Townsend-Pors, LVT Anesthesia Dept, Equine Hospital Cornell University Hospital for Animals
Having a sealed rubber matting system in the hospital is imperative for disinfection between horses....to prevent urine seepage resulting in ammonia/bacteria build up under un-sealed rubber mats. Comfortstall provides superior cushioning and has resulted in less bedding being required.." 

Dr Kate Allen BVSc Cert EM(IntMed) DipACVSMR PhD MRCVS
Equine Sports Medicine Centre
Bristol Veterinary School, University of Bristol
" would like to say how delighted we are to have the stables fitted with Haygain's Comfortstall!
We have been on a quest to create as close to a dust free environment as possible for our horses…..and the greatly reduced bedding, due to the ComfortStall, I believe we can't do any better. The sealed ComfortStall system also ensures that there is no respiratory or health issues due to the build up of ammonia and bacteria underneath our old stable mats." 
Lisa West, United Kingdom
"Absolutely!!! I love them! And they are perfect, no tears at all after 6 years."
Dara Bartolucci-Olson
 
"Product is easy to install. Horses seem to love it. Hock sores have almost gone away in less than 2 weeks…..Very pleased!"
Martha Yearwood United Kingdom
"To sterilize a stall with rubber mats, I used to haul the mats out, hose them down, and leave them out to dry – a half day job! The ComfortStall system is seamless and only takes half an hour to sterilize, and I don't have the dried urine and manure buildup that occurs under mats. We stabled a foundered horse on the ComfortStall. He was a big gelding and was up and down a lot; he didn't develop any pressure sores."
Chari Perce, Aspen Equine Clinic, Windsor, California
We are delighted with the ComfortStall flooring. The sealed cushioned rubber floor is both comfortable and hygienic....entirely sealed so nothing can seep underneath the matts to cause bacteria and ammonia. The stables require less bedding than before because of the cushioning effect of the floor....horses look really comfortable on the floor and tend to lie down more often."
Deirdre O'Reilly Show Jumping, Ireland
"We have found the floor to be very hard wearing with good grip even when wet...not had any more poor recoveries with this system versus the old floor . […] It has been an excellent purchase."
Simon Hennessy MVB MSc CertAVP(ESO)(ESST) MRCVS DipECVS Lisadell Equine Hospital
Follistown, Ireland
Prices start from $1290 + delivery.
For fitting please see our Installation Manual and Instruction Video
Contact us today through our form for a quotation, call us free on +1-888-307-0855, or chat to us using the chat box at the bottom right of your screen.
Click on the image to the right to download the ComfortStall brochure.