Haygain Wishes Good Luck to all American Eventing Championship Participants
Portable HG One Hay Steamer will be awarded to Training Level Amateur Division champion.

By Kim Miller | Equestrian Writer
Eventers were the earliest adopters of Haygain Steamed Hay when it was introduced 12 years ago, and Haygain is grateful for that launchpad to what is now widespread, global acceptance of its benefits. The company is excited to be a Contributing Level sponsor for the United States Eventing Association American Eventing Championships August 31-Sept 5 at the Kentucky Horse Park, in Lexington, KY.
The smallest of Haygain's three steaming models, the HG One valued at $999, will be awarded to the winner of the Training Level Amateur Championship. Long-time Hay Steamer and top eventer Allison Springer will be part of the Training Level Amateur Championship award presentation on Haygain's behalf. In addition, all AEC exhibitors will receive a special discount code for the purchase of any of Haygain's three steamer models and its Forager Slow Feeder.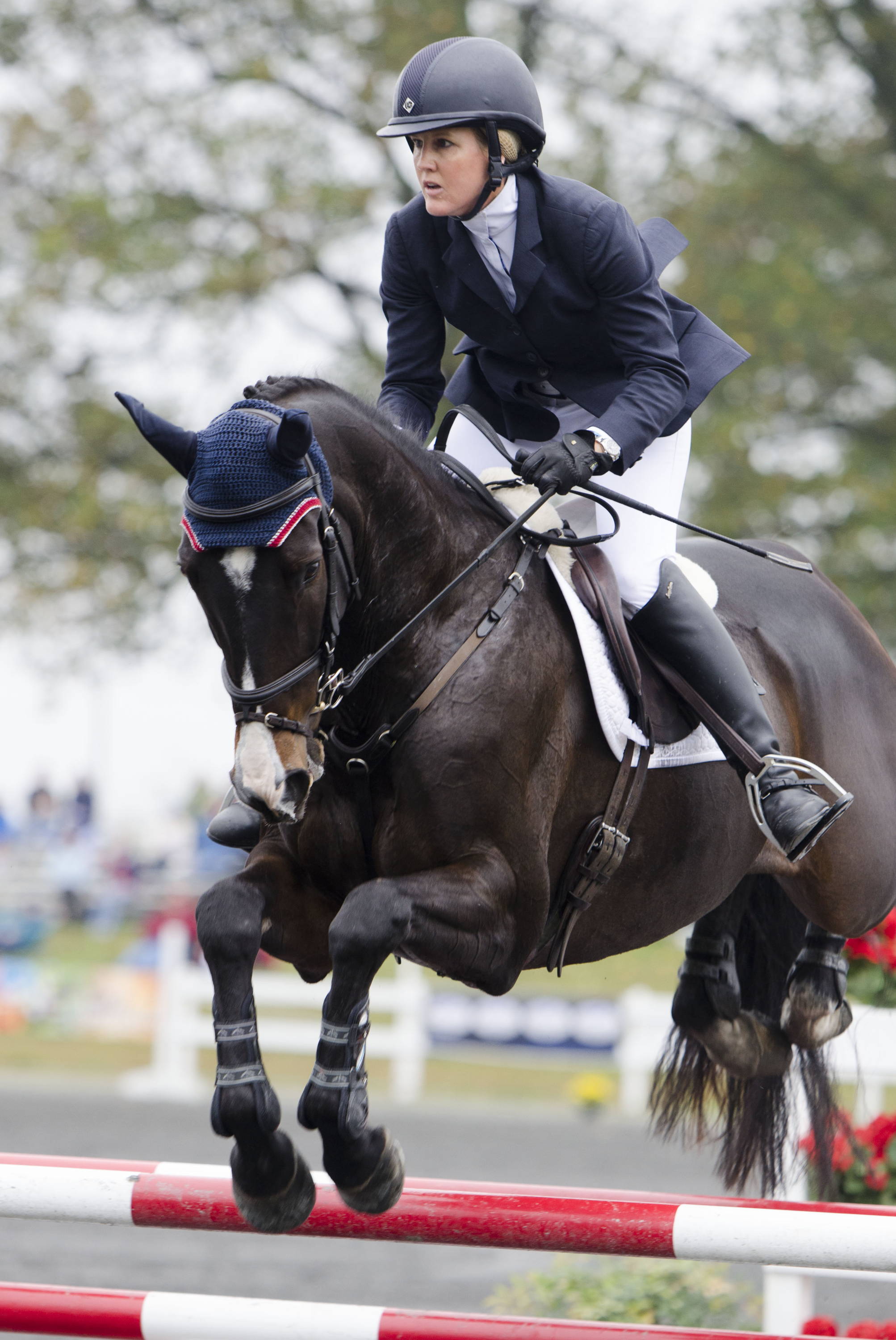 As with all eventers, conditioning, fitness and speed are the foundation of daily work for the horses in Allison's program. "That's why our horses' respiratory health is incredibly important to me," says the international rider who is campaigning Business Ben in the Advanced Championships this year. "We use highest quality hay, but still within that there are little spores and different things that can be damaging and irritating. We've had great success with our Steamed Hay regime for several years now."
Several fellow Hay Steamers will be contesting the AEC's highest levels along with Allison. These include Will Coleman, Liz Halliday-Sharp and Lauren Nicholson. As an alternate for the Tokyo Olympics, Will was especially grateful to have Haygain Hay Steamers at the facility where the U.S. team quarantined before traveling to Tokyo. "We steam hay for all of our top horses," he explains. "The horses love it and it has numerous health benefits, including maintaining proper hydration, more pliable hay, improved skin condition, improved digestive health and superior respiratory performance.
Haygain High Temperature steaming reduces up to 99% of the dust, mold, fungi, bacteria and other allergens found even in hay of top nutritional content. The benefits of clean hay include preventing or managing respiratory problems that affect over 80% of active sport horses. Along with the hydration and digestion benefits Will mentioned, Steamed Hay helps reduce allergies and has an appetizing scent and taste that helps even picky eaters get the nutrition they need.

"The USEA is proud to partner with Haygain," says Kate Lokey, USEA Director of Programs and Marketing. "Haygain's dedication to finding new ways to improve the health and well-being of horses is a great fit for the USEA. We are excited to offer their steamer as a prize at the USEA American Eventing Championships!"
Bee Richardson, Haygain's VP of Marketing, says, "We are happy to continue our long-standing partnership with the eventing community. Hay Steamers, the Forager Slow Feeder and our ComfortStall Sealed Orthopedic Flooring are now relied on by equestrians in all disciplines and around the world, but our path started with eventers. We wish everyone a successful, safe and healthy competition in Kentucky!"
Check out the Haygain Accessories!
Get the Haygain Newsletter
Subscribe for the latest news, health advice, special offers and competitions. Fill out the form at the bottom of this page.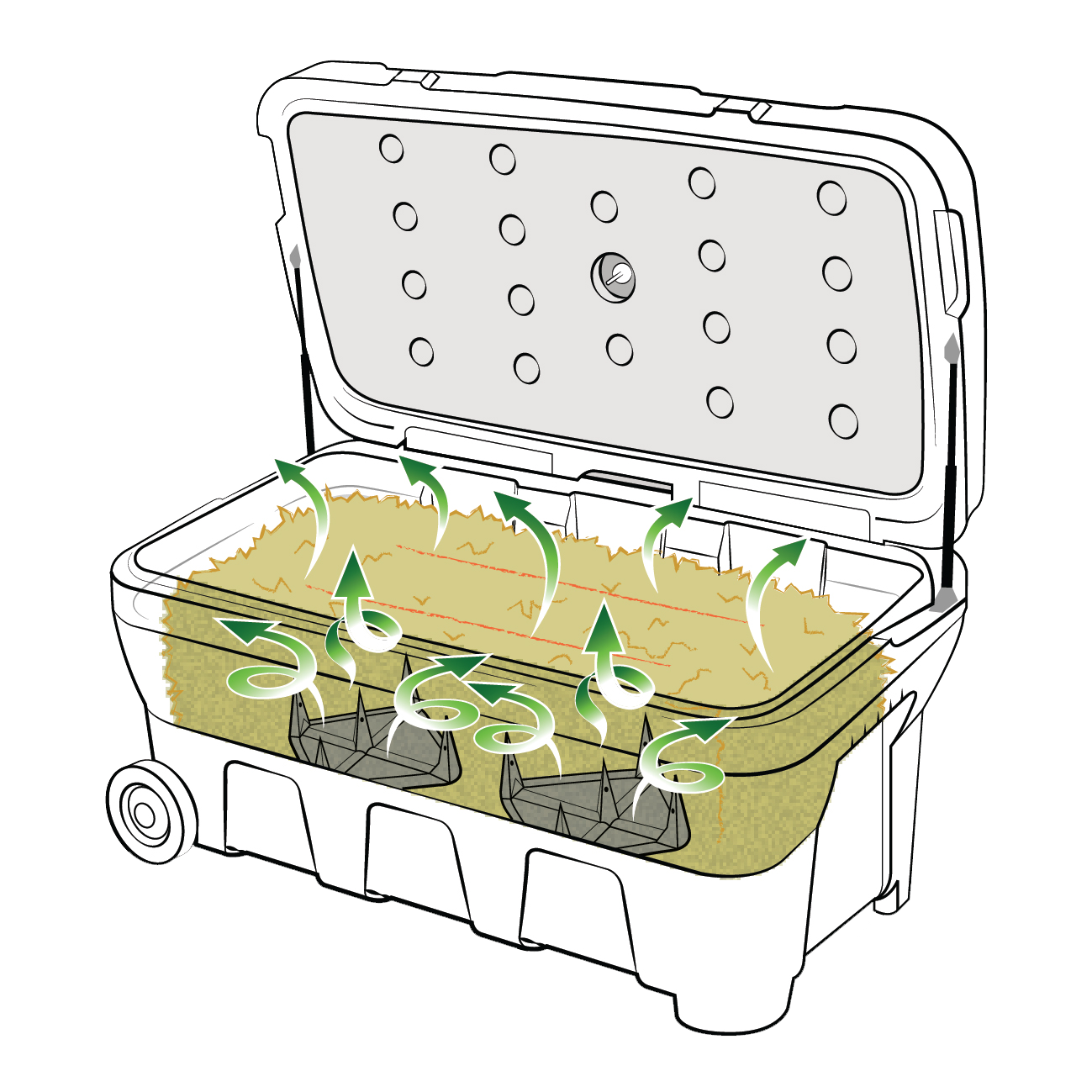 Want to know how it works?